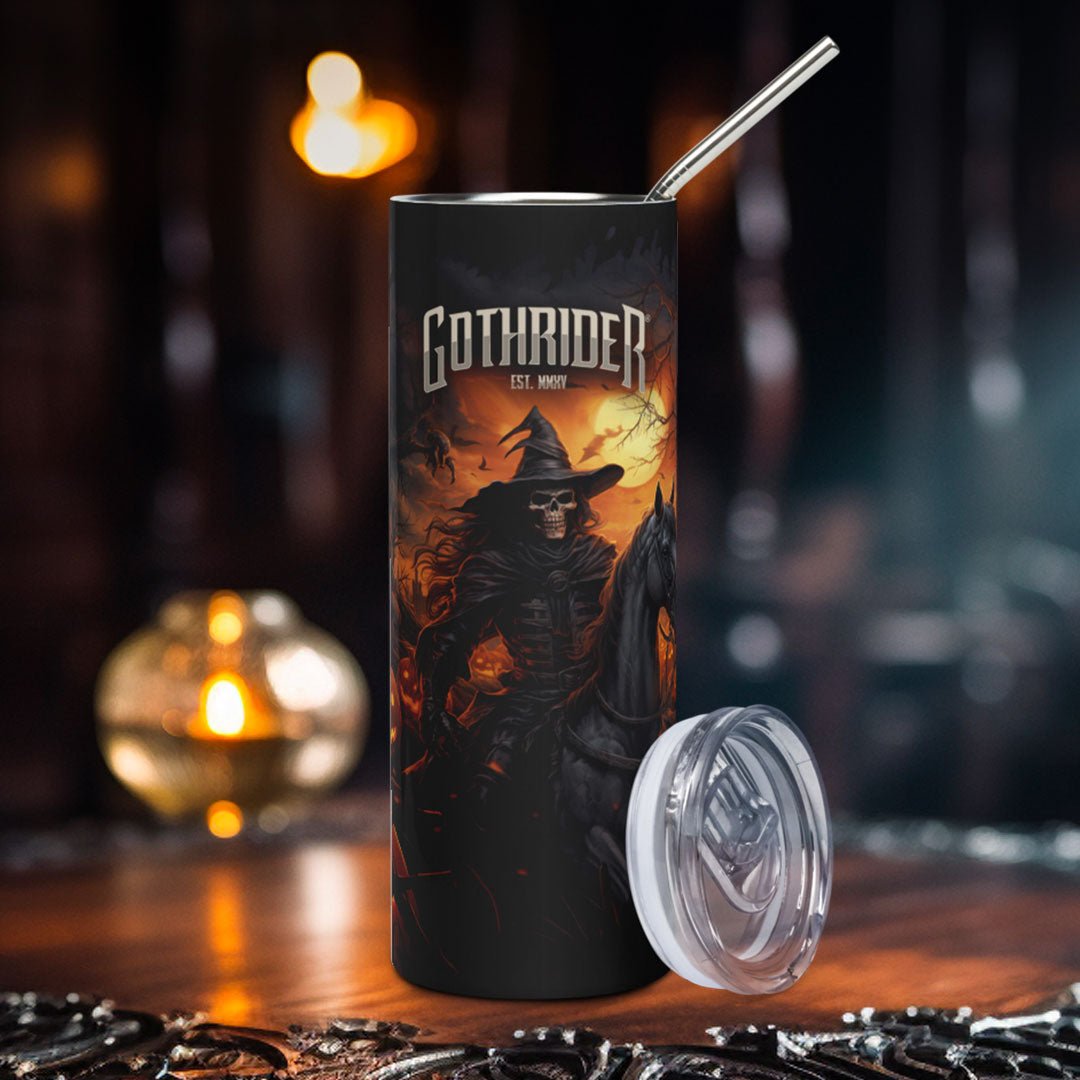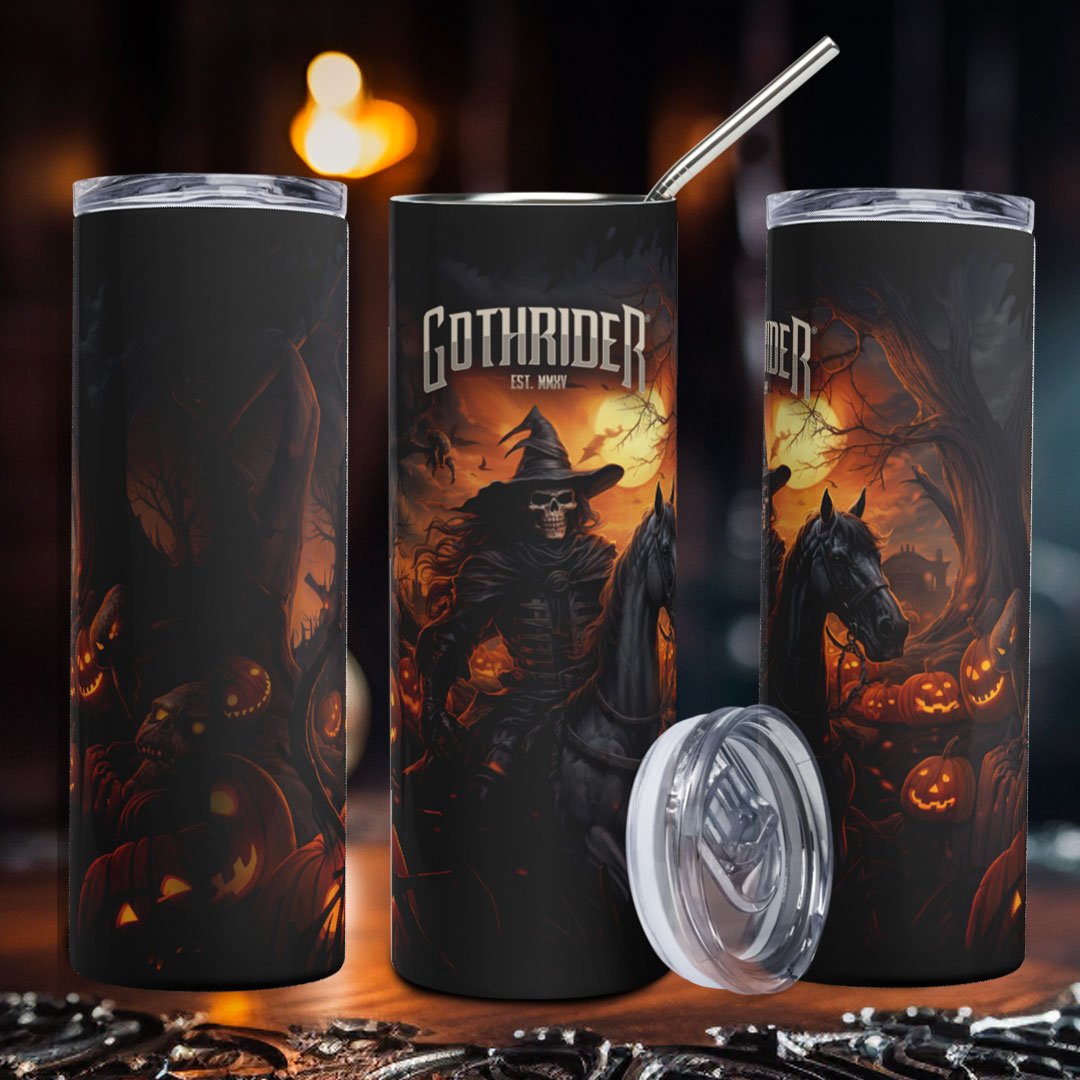 Sleepy Hollow Skinny Tumbler
---
Unveil the eerie charm of All Hallow's Eve with our Sleepy Hollow Skinny Tumbler—where haunting elegance meets spine-tingling sophistication!
🎃 Why You'll Love It
👻 Hauntingly Stylish: Adorned with chilling motifs inspired by Washington Irving's "The Legend of Sleepy Hollow."
🌙 Midnight Allure: Invoke the spirits of the season with a tumbler as mysterious and captivating as your favorite ghost story.
🔮 Otherworldly Unique: This isn't just a tumbler; it's a potion vessel for the modern-day sorcerer in you.
🦇 Features & Benefits
🔮 20 oz Capacity: Spacious enough for your pumpkin spice latte, witches' brew, or whatever potion you desire.
🌡 Hot & Cold: Be it steaming hot cider or iced pumpkin brew, it stays perfect.
🕸 Spill-Free Lid: Because the only thing spookier than a ghost is a mess.


🌙 Easy Grip: Crafted for one-hand enchantments, so you can hold your spell book with the other!


🌿 Eco-Friendly
🔮 Stainless Steel Straw Included: Sip sustainably while you revel in the night.
♻ Reusable & Durable: Built to last, even for a thousand-and-one Halloweens.
🎁 Who It's For
👻 Ghost story aficionados and folklore fans
🌙 Night owls and moonlight wanderers
🎃 Lovers of hauntingly beautiful designs
🌿 Eco-conscious nocturnal beings
🌙 Grab Your Sleepy Hollow Skinny Tumbler Now! It's time to summon the mystical allure of Halloween all year round. Cheers to the spirits and spells ahead! 🌕🦇