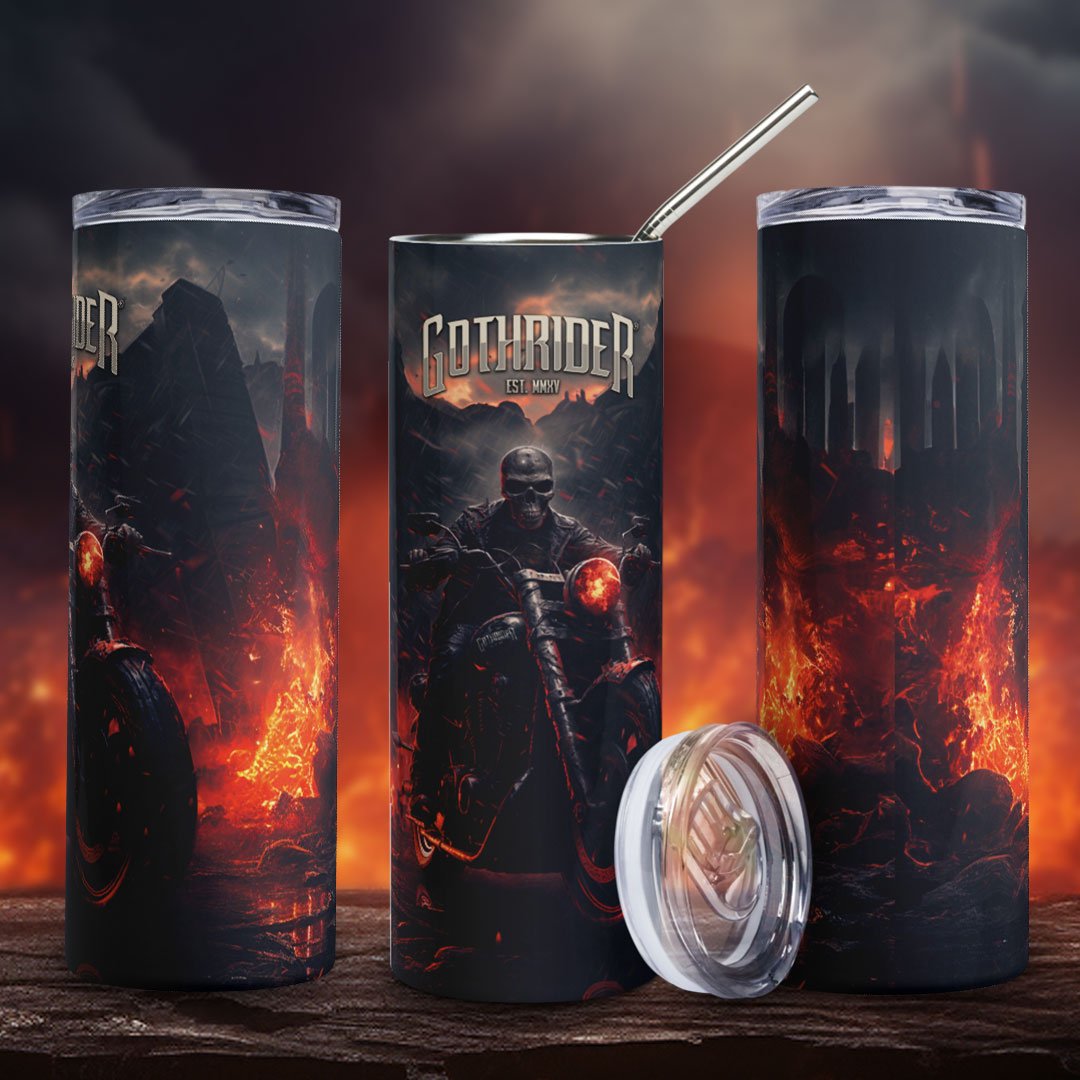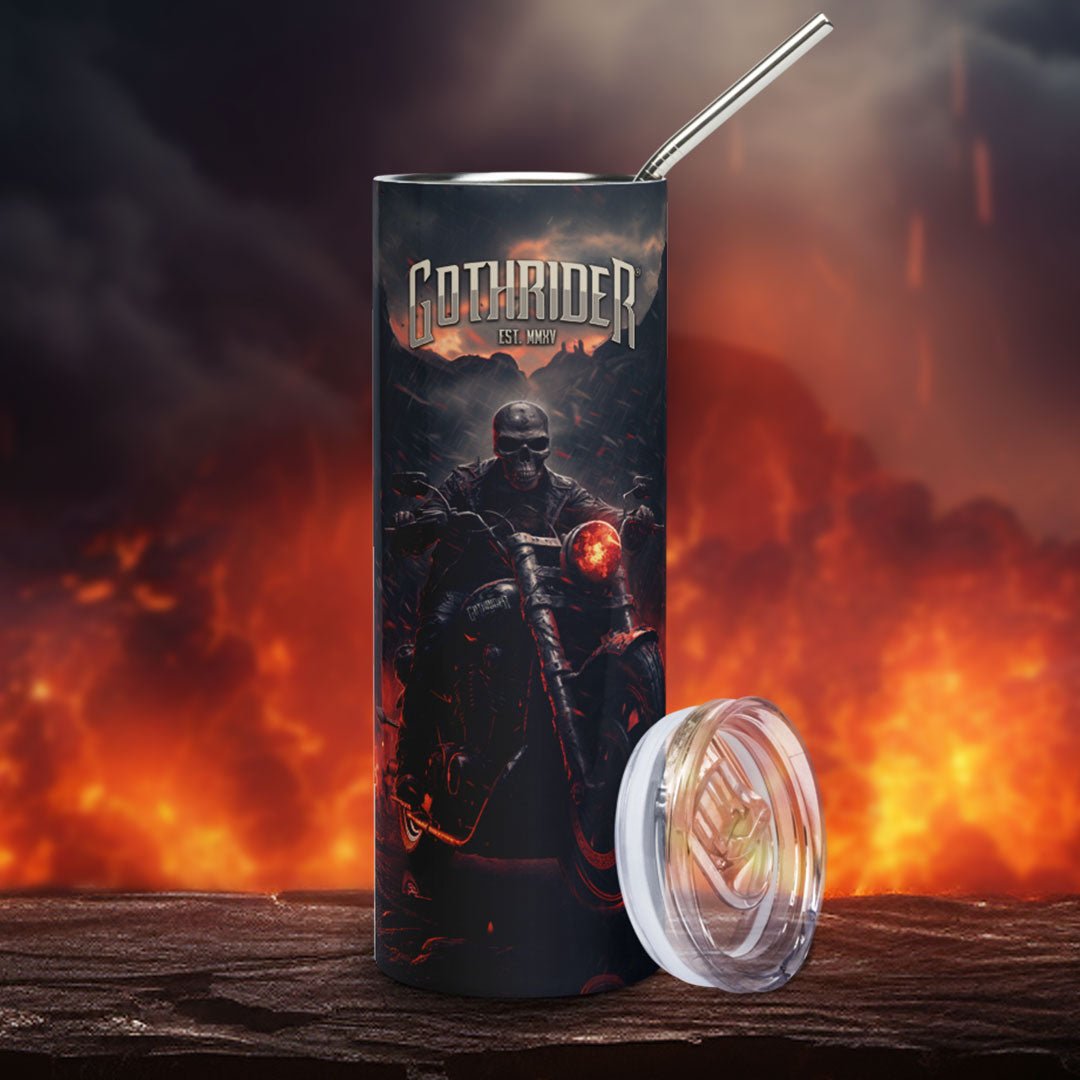 Skull Rider From Hell Skinny Tumbler
---
Unleash the beast within and ride with the fury of the underworld with our Skull Rider From Hell Skinny Tumbler, where infernal aesthetics meet unparalleled functionality!
🔥
Why You'll Love It
💀 Infernal Aesthetics: Features a menacing skull design for the daredevil in you.
🔥 Hell's Highway: Dominate every journey with a tumbler that's as fierce and fiery as your spirit.
🥧 Stand Out: This isn't just any tumbler; it's a declaration of your untamed soul.
🎯
Features & Benefits
🥧 20 oz Capacity: Ample space for your brews, shakes, or whatever fuels your ride.
🌡 Hot & Cold: Whether it's a scorching espresso or a chilled soda, it remains perfect.
🏍 Spill-Free Lid: Because the last thing you want is a mess on your ride.
✋ Easy Grip: Crafted for one-hand use, so you can keep the other on the throttle!
🌱 Eco-Friendly
🥧 Stainless Steel Straw Included: Ride sustainably, even in the fast lane.
♻ Reusable & Durable: Engineered for countless rides to come.
🎁
Who It's For
💀 Bikers and thrill-seekers
🔥 Lovers of edgy, dark designs
🎵 Aficionados of rock, metal, and rebellious vibes
🌱 Eco-aware roadsters
🔥 Grab the Skull Rider From Hell Skinny Tumbler!
It's time to rev up your engine and blaze a trail with this wicked tumbler. Here's to the wild rides ahead! 🏍🔥