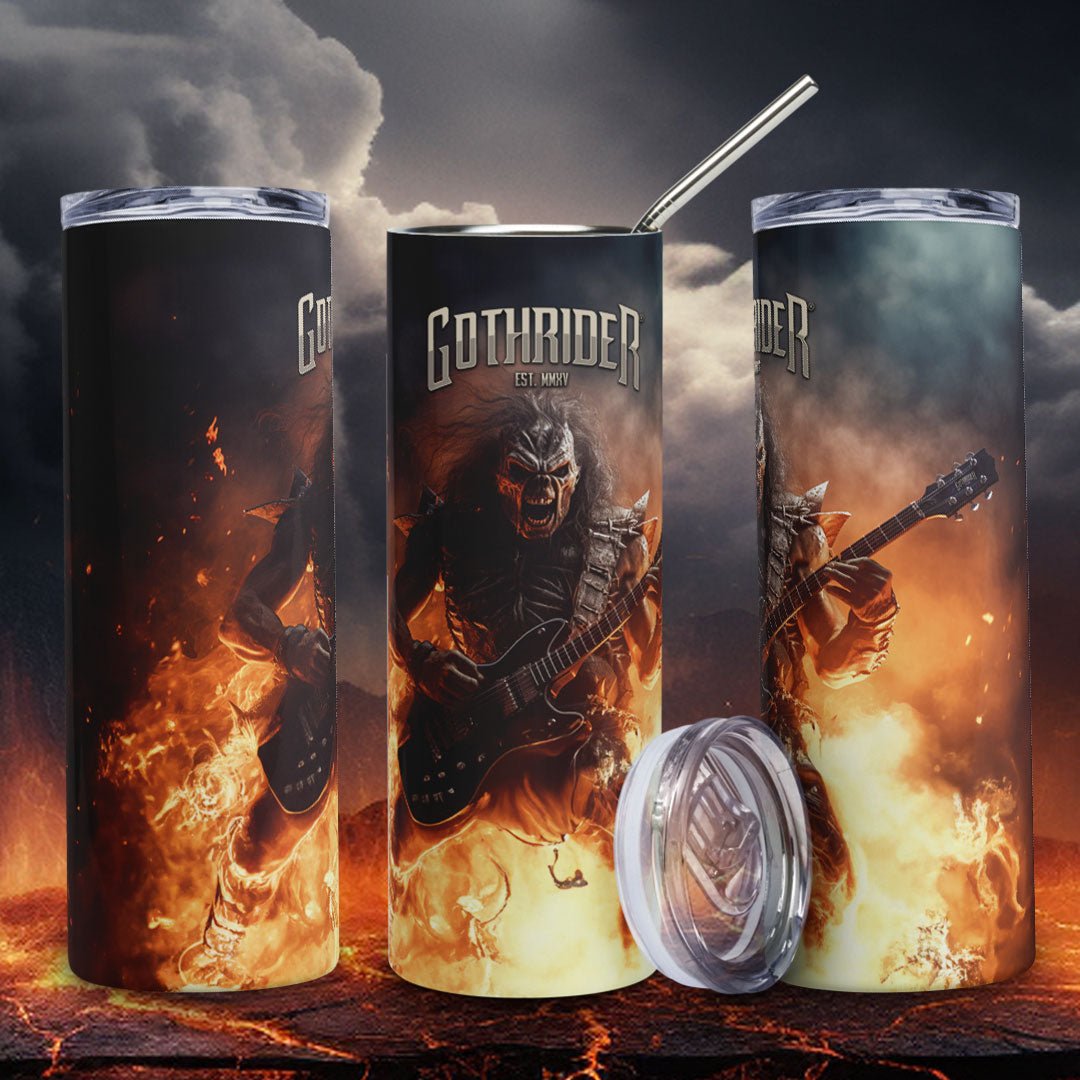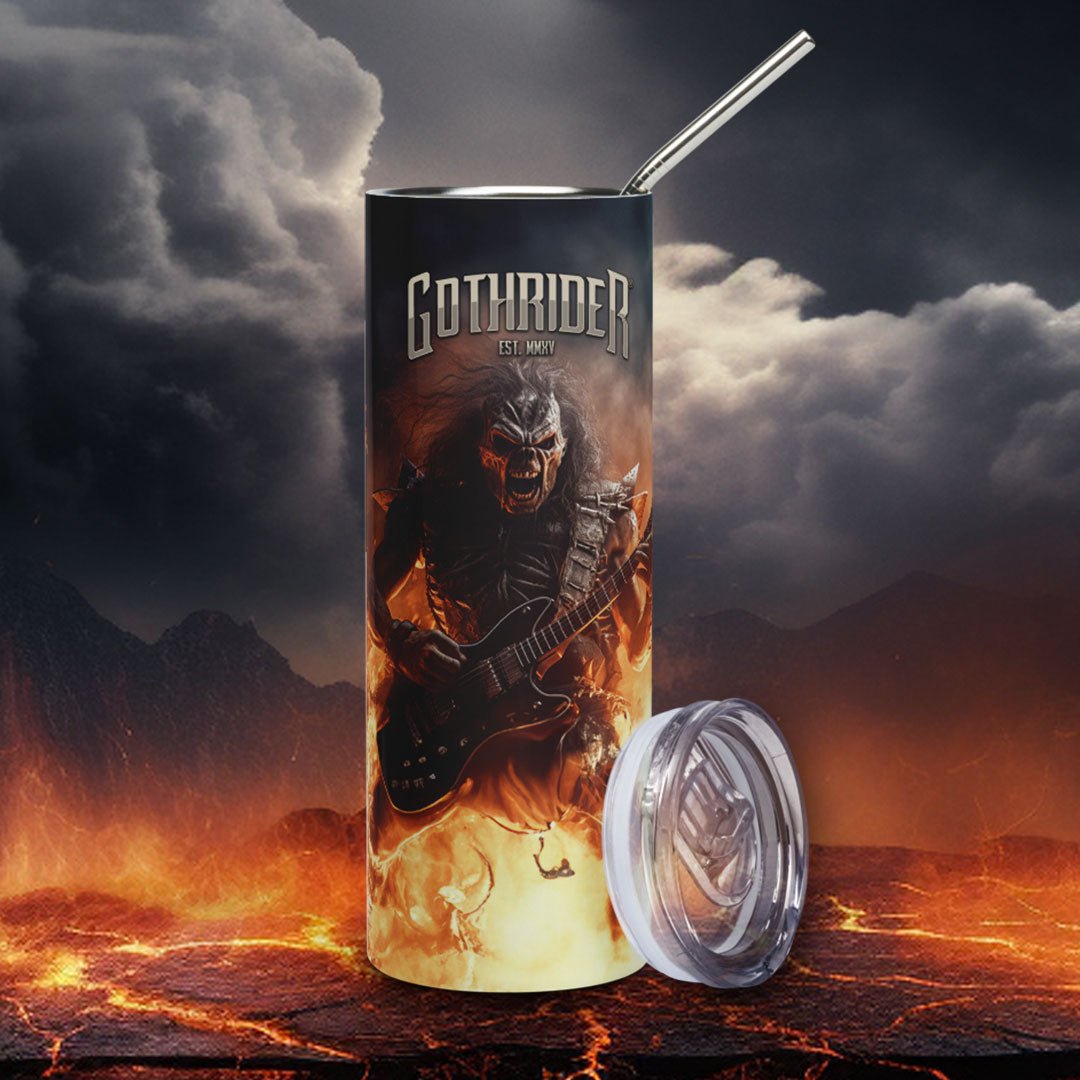 Metal From Hell Skinny Tumbler
---
Dive deep into the inferno of rock with our Metal From Hell Skinny Tumbler, where the raw power of metal meets unmatched craftsmanship!
🔥 Why You'll Love It
🎸 Metal Majesty: Features a blazing guitar player with a skull face, embodying the spirit of metal music.
🔥 Fiery Aesthetics: Immerse yourself in the flames of hell every time you take a sip.
🥧 Distinctly Unique: Not just a tumbler, but a tribute to every metalhead's soul.
🎯 Features & Benefits
🥧 20 oz Capacity: Perfect for your drinks, whether you're headbanging or just chilling.
🌡 Hot & Cold: Keeps your beverages at the right note, be it hot or cold.
🎵 Spill-Free Lid: Rock out without the worry of spills.
✋ Easy Grip: Crafted for one-hand use, so you can keep the other ready to rock!
🌱 Eco-Friendly
🥧 Stainless Steel Straw Included: Rock responsibly with our eco-friendly addition.
♻ Reusable & Durable: Made to withstand even the wildest mosh pits.
🎁 Who It's For
🎸 Metal music enthusiasts and guitar heroes.
🔥 Lovers of edgy, fiery designs.
🎵 Those who march to their own beat.
🌱 Eco-conscious rockers.
🔥 Get Your Hands on the Metal From Hell Skinny Tumbler! Turn the volume up on your drinkware game. Here's to the legends of metal and the drinks that fuel them! 🎸🔥