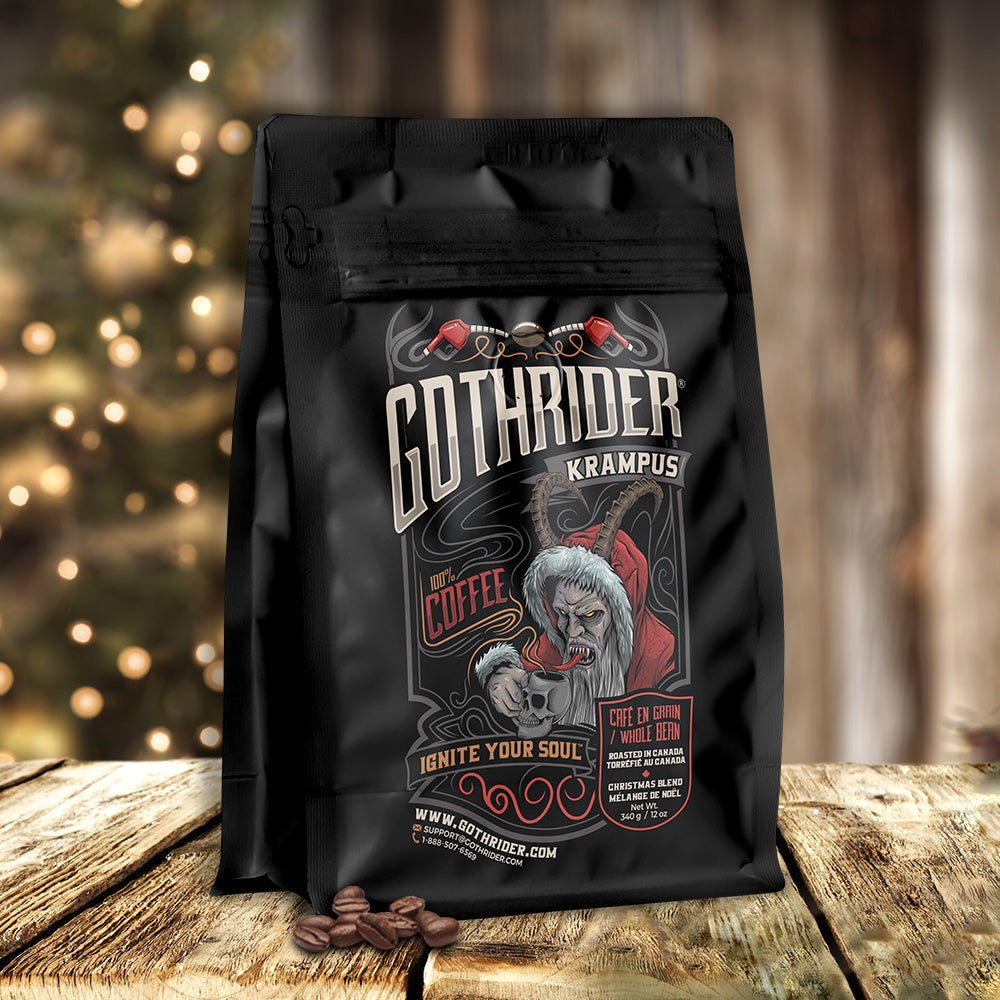 Krampus Coffee

---
Krampus has finally arrived, and he brought his delicious Christmas blend with him! If you're looking for a comforting coffee with a hint of Christmas spices, look no further than the GothRider® Krampus Coffee Limited Edition. This festive roast is perfect for making your favourite caffeinated beverages, and it's sure to get you in the holiday spirit!
✅ High Quality: Our master roaster ethically sources the best Kenyan coffee beans.
✅ Artisanal Roasting: Our coffee is slow-roasted using the traditional Italian method.
✅ Amazing Taste: This Christmas blend reveals notes of cinnamon, vanilla & nutmeg.
☕ All coffee is roasted to order and is guaranteed to be delivered FRESH!
🚚 Orders typically ship within 3-4 days.