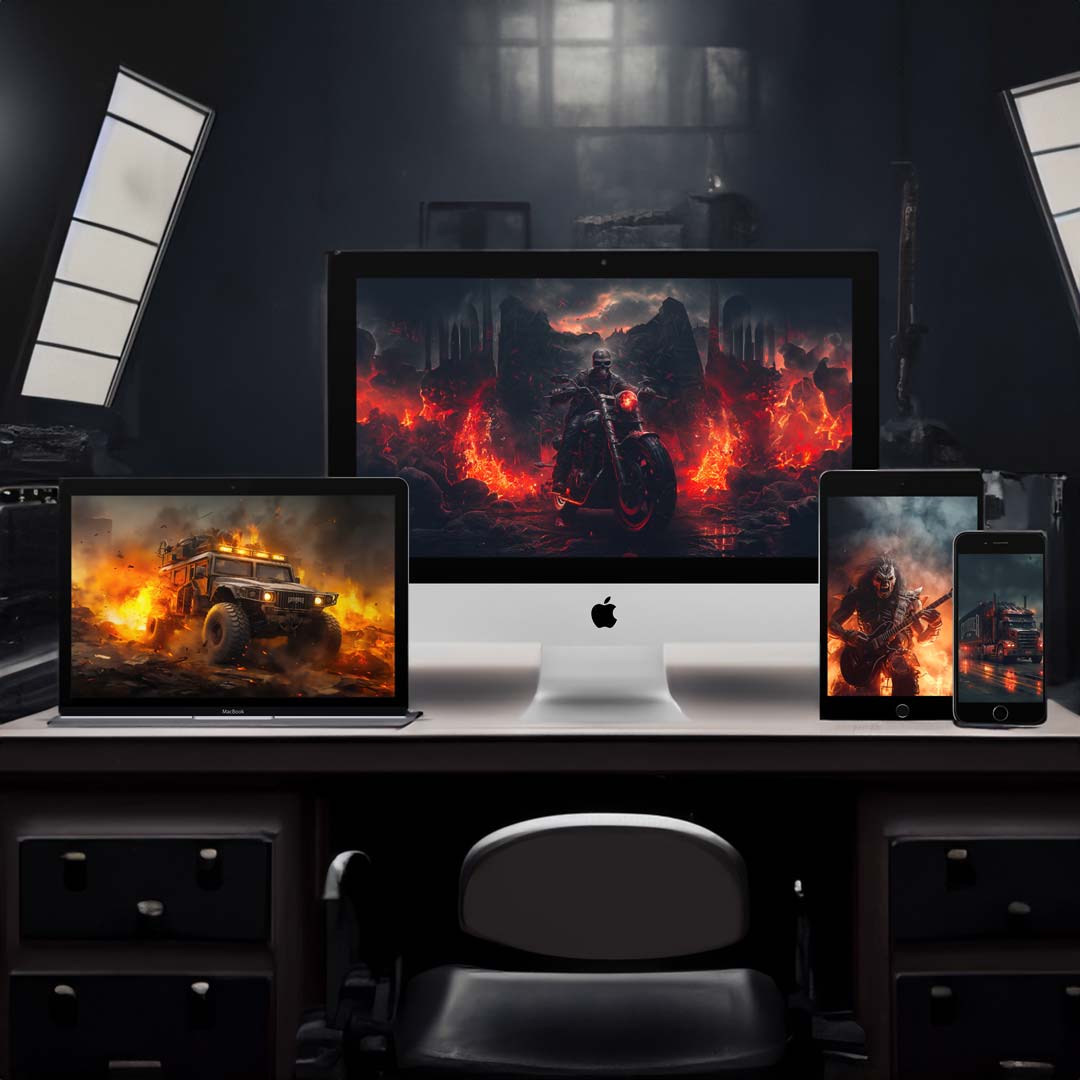 GothRider Wallpaper Pack Summer Edition 2023
---
Dive into a world where audacity meets artistry. Introducing the Badass Wallpaper Collection exclusively designed by GothRider. Crafted for those who dare to stand out, these wallpapers are not just backdrops but a statement of your fierce individuality.
Features:
👉 Exclusive Designs: Each wallpaper in the collection is a unique masterpiece, echoing the signature style of GothRider. You won't find these designs anywhere else.
👉 Ultra-High Definition 4K Quality: Experience the finest details with crystal clear 4K resolution on your desktop. Every shade, every line, every texture is rendered with impeccable clarity, ensuring that your desktop doesn't just look good, but looks badass.
👉 Optimized for Mobile: Tailored to perfection for the mobile screen, these wallpapers maintain their high-quality essence, ensuring your phone's display is as fierce as you are.
👉 Versatile: Whether you're a gamer setting the mood for your next epic battle, a professional wanting to add some edge to your work environment, or just someone who appreciates fine, edgy art, this collection has something for everyone.
👉 Easy to Install: With a simple click, transform your desktop or mobile screen into a work of art. It's user-friendly and compatible with most devices.
GothRider is synonymous with bold, unapologetic art. This collection is a testament to their commitment to quality and originality. Every design is a conversation starter, ensuring that your device isn't just another gadget, but an extension of your personality.
The GothRider Wallpaper Pack Summer Edition 2023 is more than just wallpapers. It's an attitude, a lifestyle, a statement. So, why blend in when you were born to stand out? Elevate your screens with the Badass touch today!

To know how to update your wallpaper read this article: https://www.gothrider.com/pages/how-to-update-your-wallpaper-on-various-devices