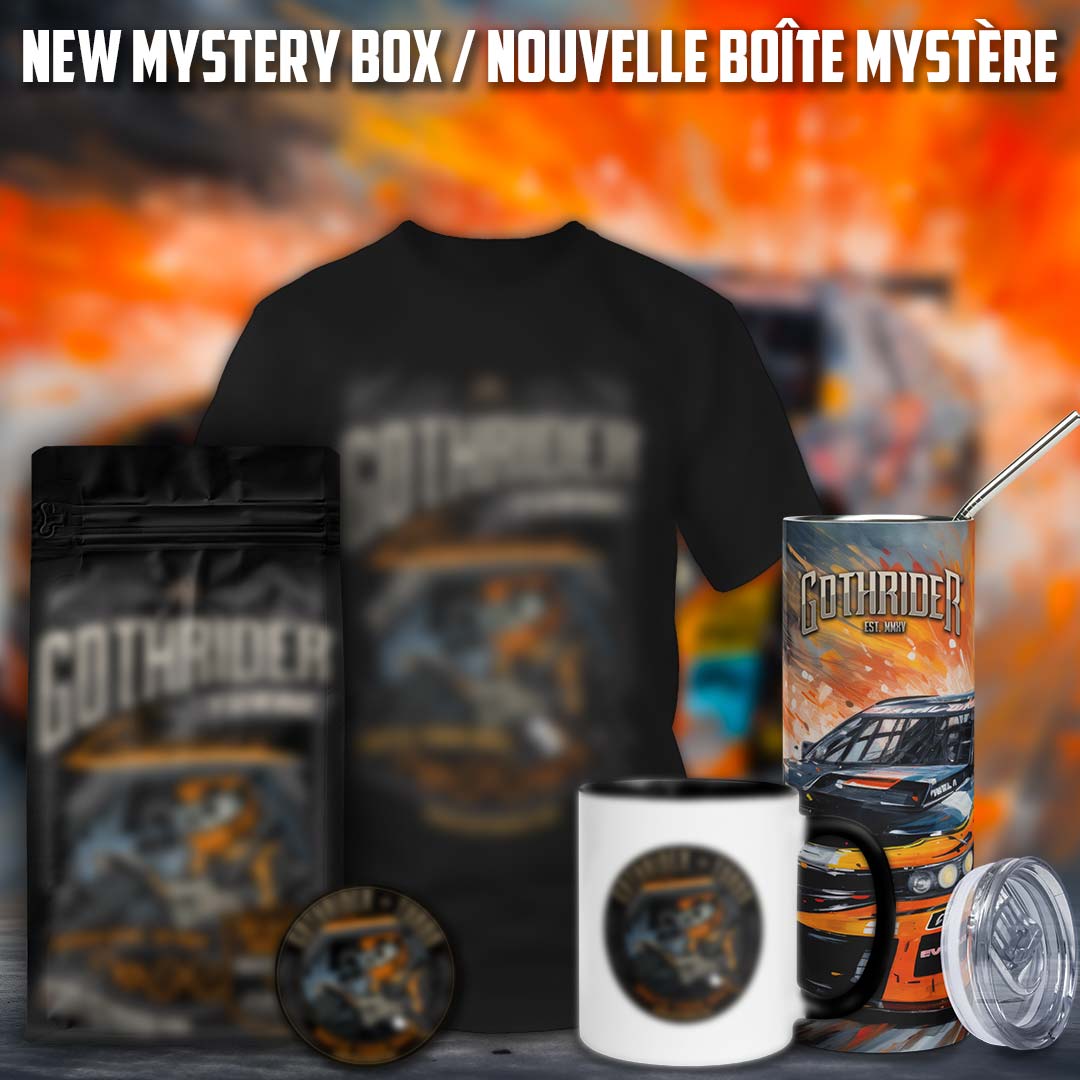 GothRider New Coffee Mystery Box
---
Rev up your mornings with GothRider's latest creation – a mystery coffee box that promises to inject some high-octane excitement into your daily routine! This isn't just coffee; it's a pit stop for your senses, designed for those who love the thrill of speed and the aroma of freshly brewed coffee. 🚗💨
What's Inside?
☕💥 NEW Coffee (12 oz): Unleash the power of extra caffeine torque with every sip! This specially crafted coffee blend is not just a drink; it's an experience.

🏎️🌟 Collector's Edition Sticker: Adorn your gear with a touch of racing flair! This exclusive sticker captures the essence of speed and style, perfect for personalizing laptops, notebooks, or even your car.
🍵🔥Ceramic 11 oz Mug: Embrace the racing vibe every morning with this stylish mug. Its unique design and durable build make it the perfect vessel for your high-torque coffee. 
🥤🛣️ Sleek 20 oz Tumbler: On-the-go convenience meets racing aesthetics. This tumbler is not only practical for your daily commute but also a statement piece that resonates with your love for racing and coffee. 
👕🏁 New T-Shirt: Wear your passion with pride! This t-shirt, available only in this mystery box, features a unique, racing-inspired design that's sure to turn heads.