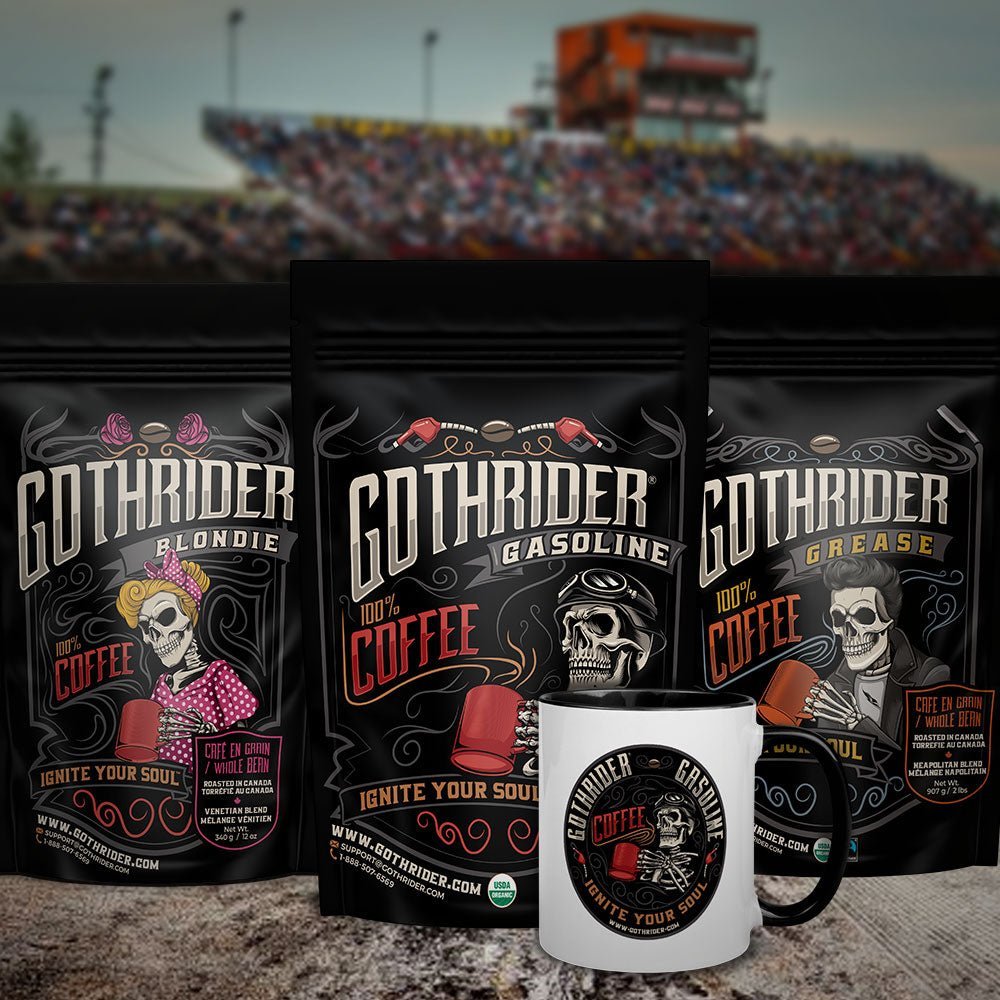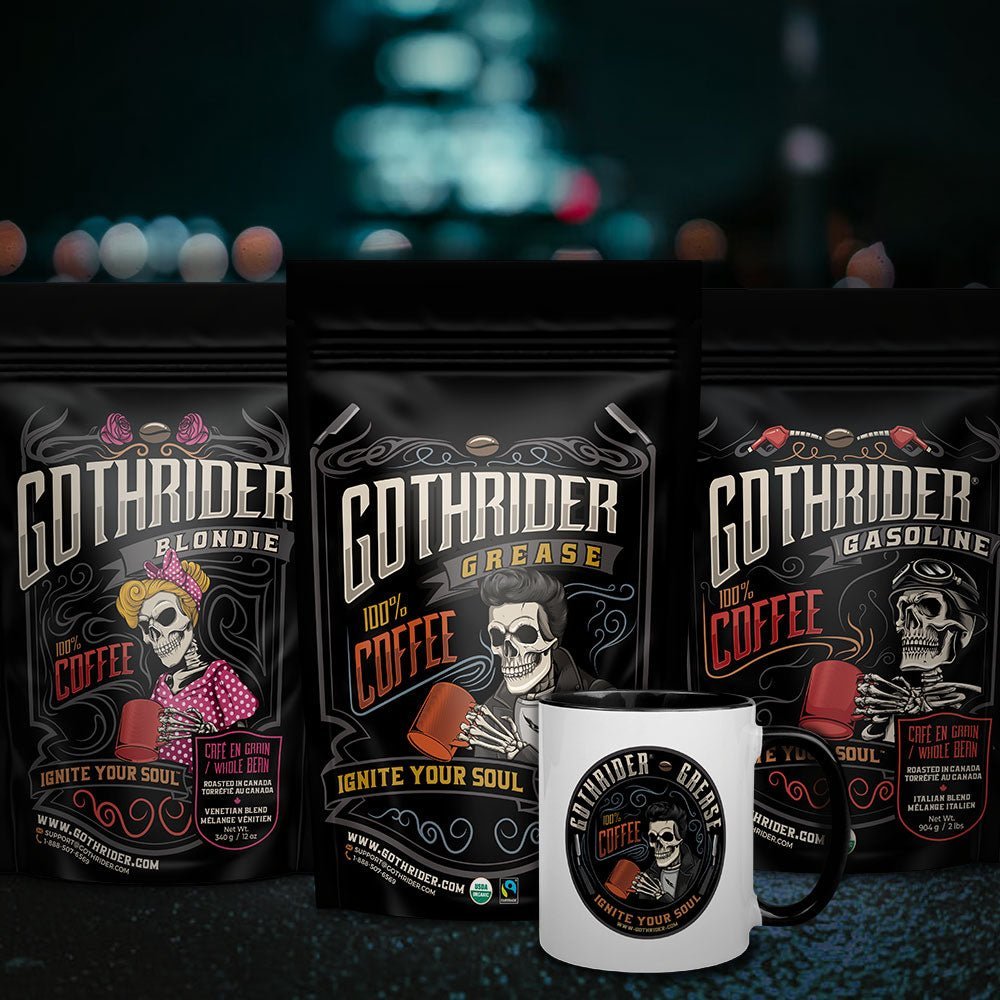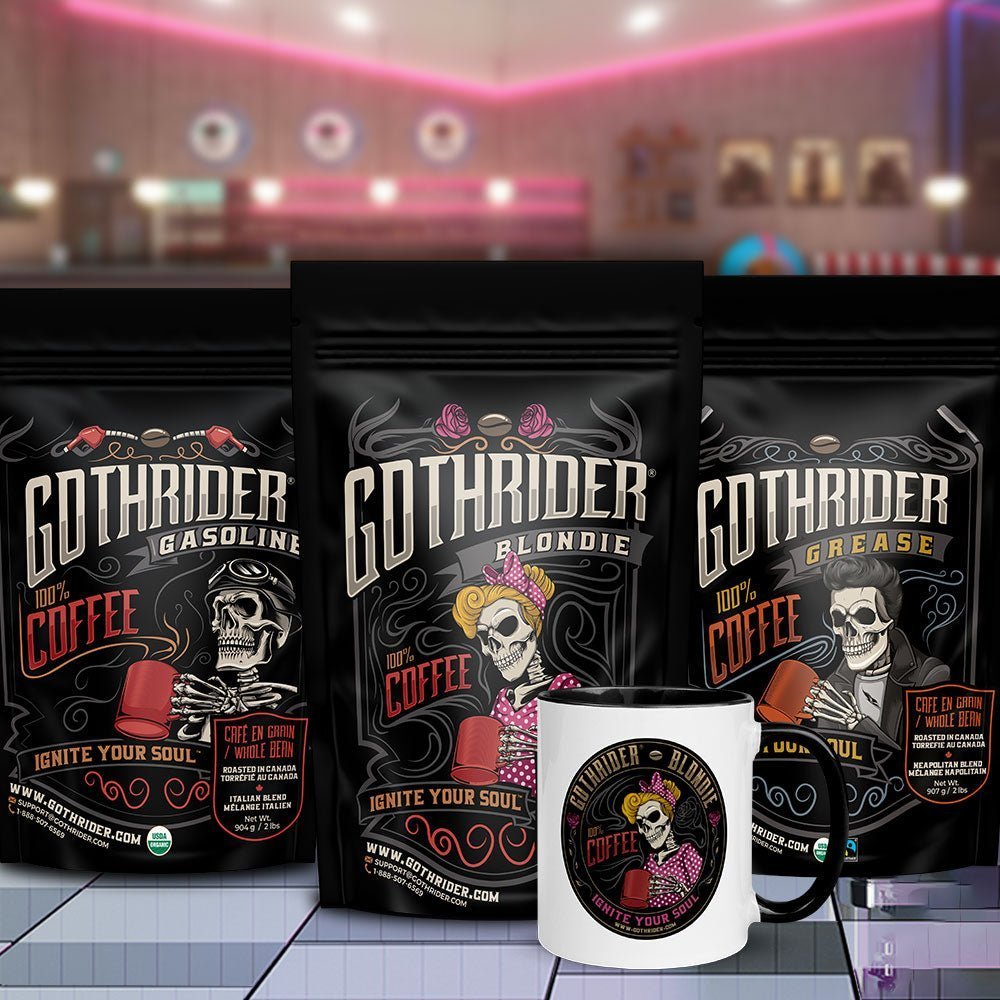 GothRider Coffee Discovery Kit
---
Welcome to the world of GothRider coffee. Our coffees are roasted to perfection and packed with flavor.
Our new blonde roast Blondie™ is light and fruity, with a touch of honey to sweeten things up.
Our medium roast Gasoline™ is our most popular coffee. It's smooth and rich, with a perfect balance of acidity and body.
Our dark roast Grease™ is intense and flavorful, with a deep, smoky finish.


Our GothRider Coffee Discovery Kit includes all three of our most popular coffees, so you can find your perfect cup. We know you'll love them all!
Each bags contains 12 oz of coffee, simply choose your grind.
👉 Choose your FREE MUG