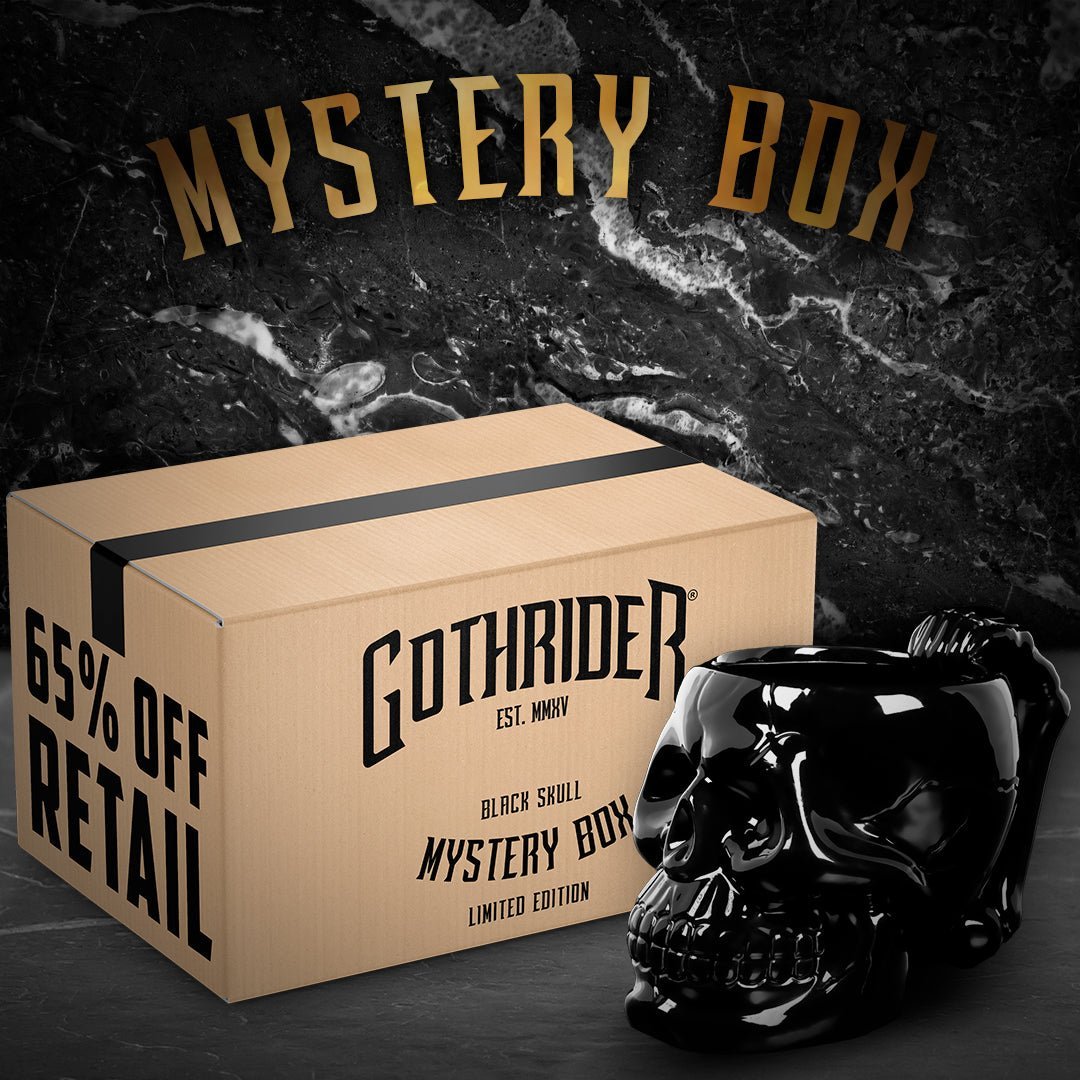 GothRider Black Skull Mystery Box
---
🎅 Looking for a rockin' and unique Christmas gift? Or maybe you just want to treat yourself to a little something special? Either way, the GothRider® Black Skull Mystery Box is perfect for you!

Each box is packed full of exclusive items or never-before-seen production samples, making it a true one-of-a-kind gift. Plus, this year we're offering free shipping on all Mystery Box orders!

What's In The Box?
The 2022 GothRider® Black Skull Mystery Box has a retail value of $279.99 - 65% OFF - a deal so good, we can't even share publicly what's inside!
You will get:
👉 1 GothRider® Black Skull Mug
👉 1 Bag or Box of GothRider® Coffee (12 oz or 24 count single serve of Gasoline™ or Grease™)
👉 1 GothRider® Random T-Shirts
👉 1 GothRider® Random Hoodie
🔥 2 Extra Random Gifts (Can be a Hat, Sticker, Tumbler, Mug, Random Accessories, or what we have left in stock)
🚚 FREE SHIPPING

*The contents of Mystery Boxes are assorted goods and we do not guarantee any particular styles or designs. You may receive the same product if you order multiple Mystery Boxes. Final sale, no returns, no exchanges. Free shipping is available in the United States and Canada only. The shipping box is not as pictured (for illustrative purposes only). Mystery Box is $97.99 USD ($279.99 USD retail value) / $129.99 CAD ($371.40 CAD retail value).