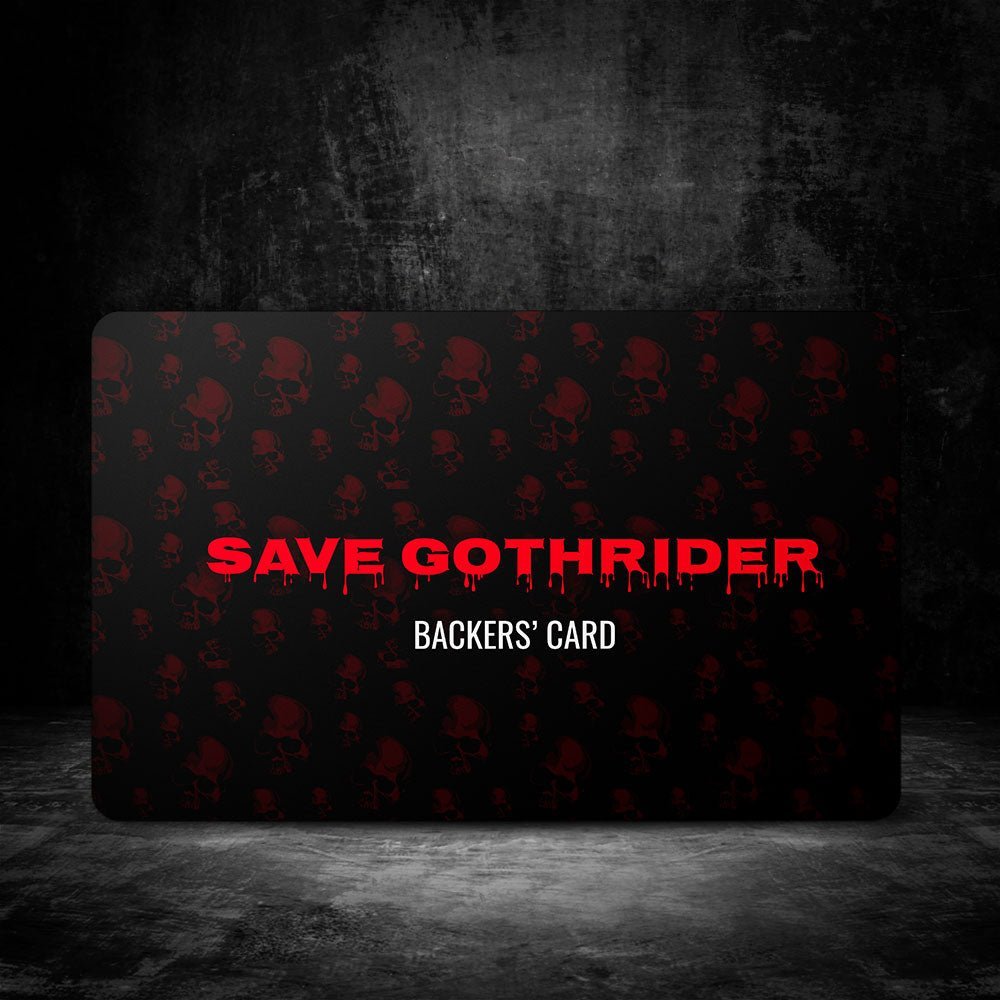 GothRider Backers Gift Card
---
Introducing the limited edition GothRider Backers gift card - the perfect way to show your support for the GothRider brand while treating yourself or a loved one to some seriously bold and flavorful coffee.




With this gift card, you'll be able to choose from a range of premium coffee blends that are designed to give you the boost you need to conquer your challenges. Our coffee is made the badass way - bold, full-flavored, and carefully crafted to deliver an exceptional experience with every sip.



And the best part? By purchasing this gift card, you're not only treating yourself or a loved one to some seriously delicious coffee - you're also helping GothRider get back on track during tough times. Your support means everything to us, and we're so grateful to have you as part of our community.



So whether you're a coffee connoisseur or simply looking for a unique and flavorful gift, the GothRider Backers gift card is the perfect choice. Get yours today and join us on our mission to make a bold statement with every cup of coffee we brew.