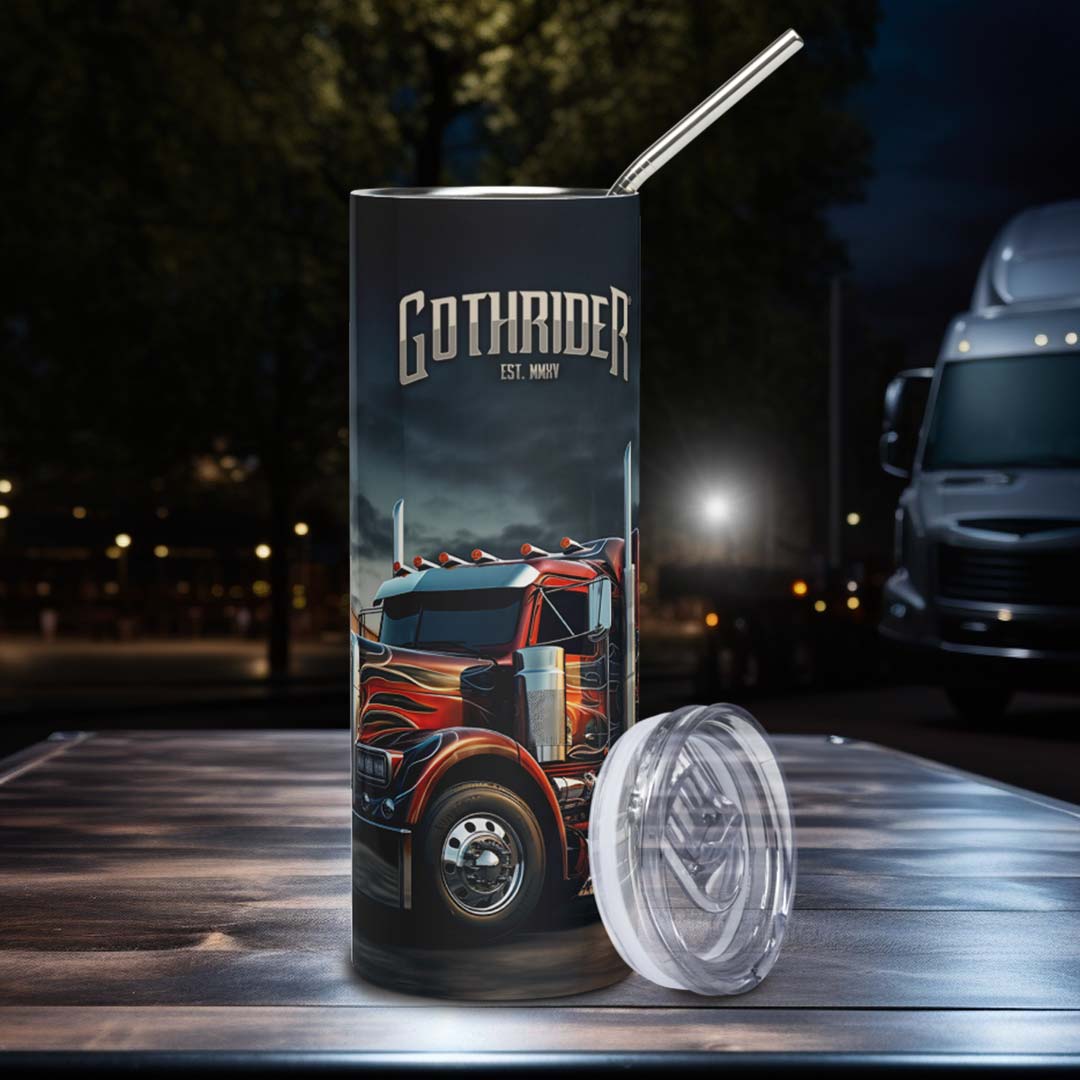 Big Rig Skinny Tumbler
---
Fuel your day on the road or off it with our Big Rig Skinny Tumbler, where rugged durability meets unbeatable style!

🔥 Why You'll Love It
🚐
Trucker's Delight
: Features an iconic semi-truck design for the badass in you.
🌎
Highway Style
: Conquer the open road with a tumbler that's as tough and stylish as you are.
🥧
One-of-a-Kind
: This ain't your average tumbler; it's a statement of your road warrior spirit.
🎯 Features & Benefits
🥧
20 oz Capacity
: Roomy enough for your coffee, smoothies, or whatever keeps you truckin'.
🌡
Hot & Cold
: Whether it's hot coffee or iced tea, it stays the way you like it.
🚗
Spill-Free Lid
: Because the last thing you need is a spill in the cab.
✋
Easy Grip
: Designed for one-hand operation so you can keep the other on the wheel!
🌱 Eco-Friendly
🥧
Stainless Steel Straw Included
: Keep it green while you keep on truckin'.
♻
Reusable & Durable
: Built tough for the long haul.
🎁 Who It's For
🚐 Truckers and road trippers
🎵 Fans of rugged, industrial design
🌱 Eco-conscious travelers
🌎 Get Your Hands on the Big Rig Skinny Tumbler!
It's time to hit the road and rule the asphalt with this beast of a tumbler. Cheers to the journey ahead! 🚦