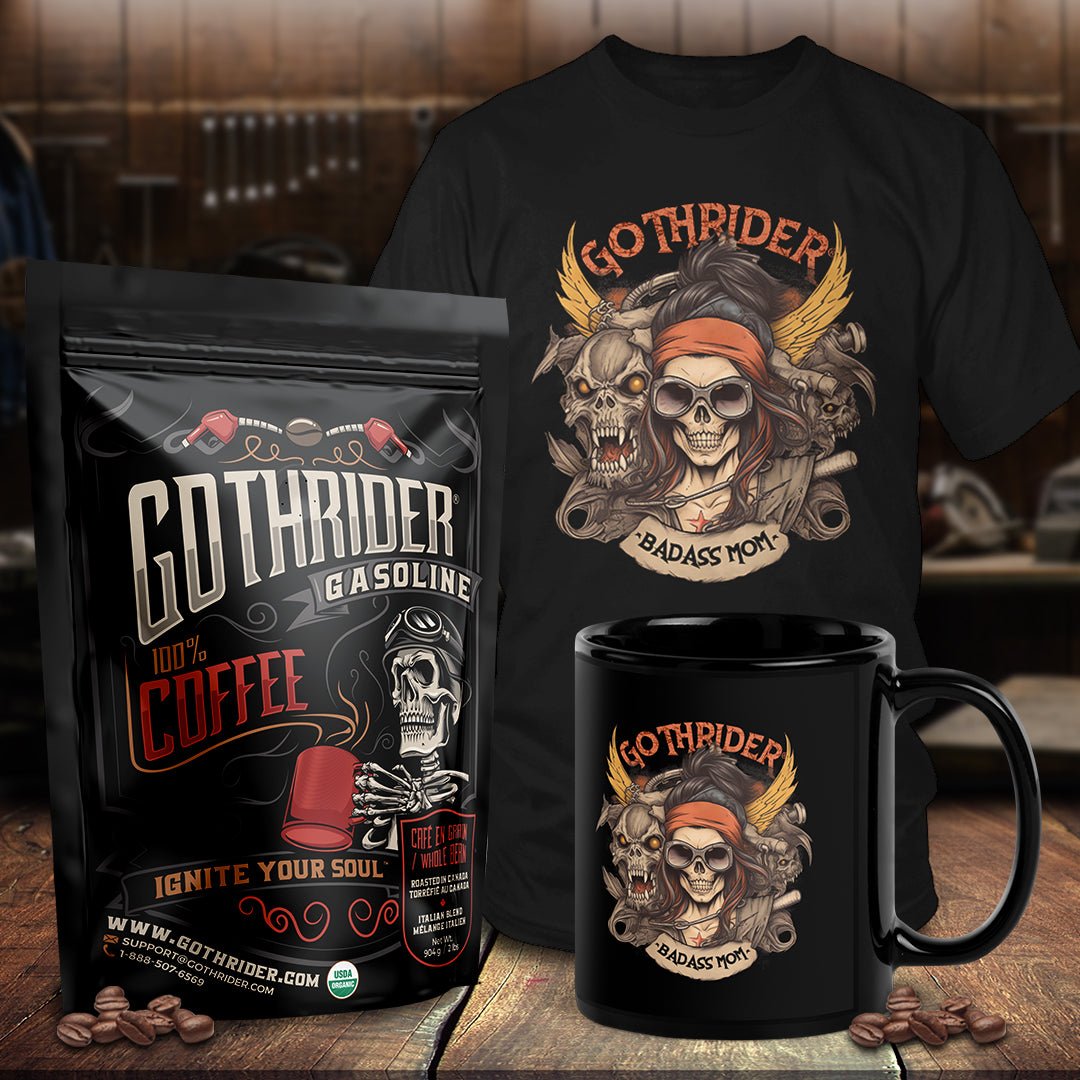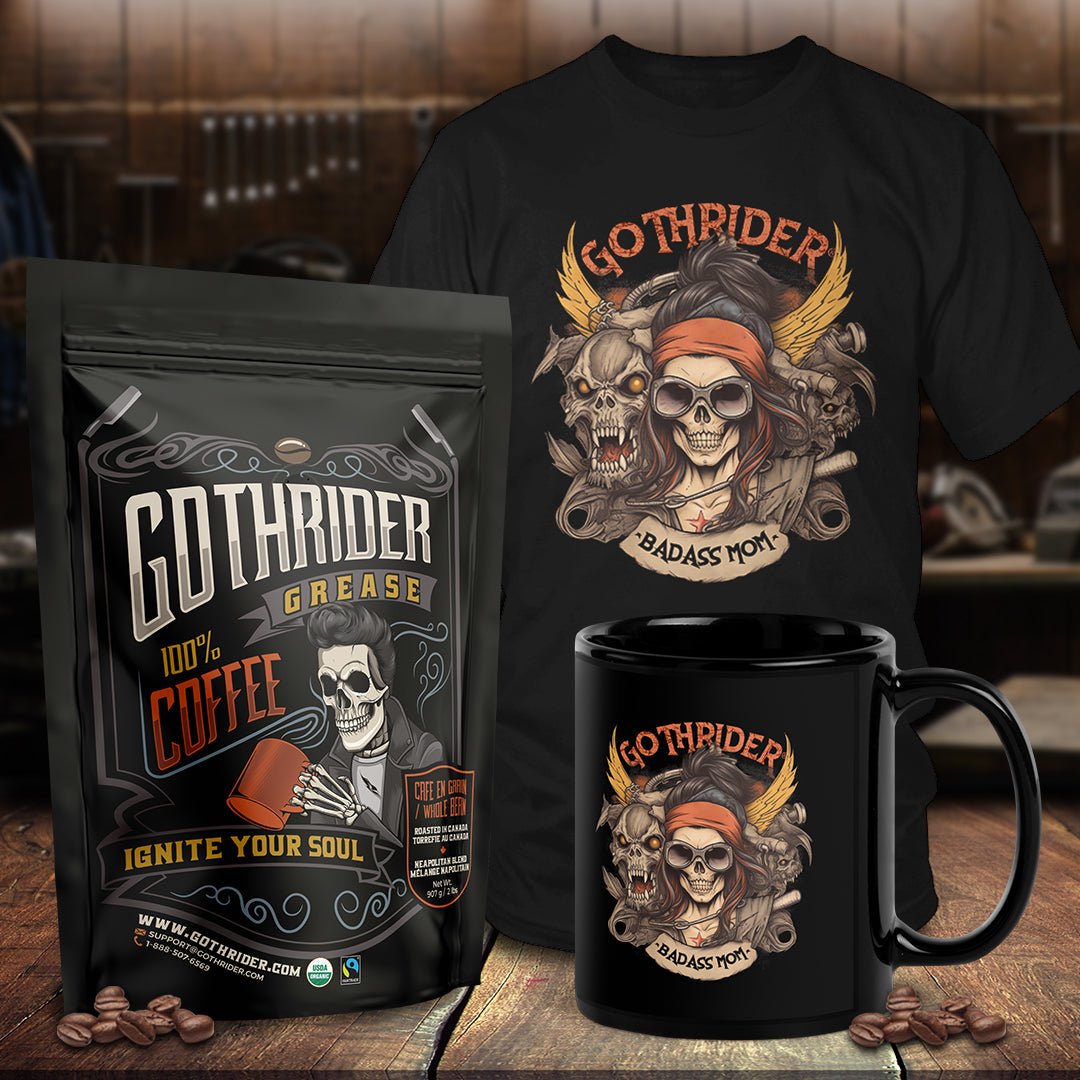 Badass Mom Limited Edition Bundle
---
Introducing the Badass Mom Limited Edition Bundle, available for the next 48 hours only! This exclusive collection is designed to honor the remarkable mothers who embody strength, resilience, and a whole lot of badassery. Don't miss out on this opportunity to give her a gift she'll treasure forever!
Included in this extraordinary bundle is a 12 oz bag of GothRider Coffee, allowing her to indulge in her favorite brew and experience the bold flavors that GothRider is renowned for. Choose between two powerful options:
Gasoline Coffee (Medium Roast): Ignite her senses with this medium roast that delivers a smooth yet intense flavor profile. Just like gasoline fuels an engine, this coffee will fuel her spirit, keeping her energized and ready to conquer any challenge that comes her way.

Grease Coffee (Dark Roast): Dive into the darker side of coffee with this rich and robust dark roast. Like the grease that keeps the gears turning, this coffee is packed with boldness and depth, providing her with a satisfying kick-start to her day.
But that's not all - we've also included the Badass Mom Edition Mug, specially crafted to showcase her fierce spirit. This limited edition ceramic mug boasts a striking design that captures the essence of a true badass mom. Let her start her mornings with a cup of courage, embracing her strength and fearlessness with every sip.
And to complete the package, we've added the Badass Mom Limited Edition T-Shirt. This stylish garment is the perfect way for her to proudly display her badass mom status to the world. Made from premium materials, this t-shirt ensures comfort and durability, making it a staple in her wardrobe for years to come.
Remember, the Badass Mom Limited Edition Bundle is available for the next 48 hours only. Don't wait - seize this opportunity to celebrate the extraordinary moms in your life and show them just how much they mean to you. Order now and make Mother's Day an unforgettable experience!
This bundle includes
👉 1 Bag of Coffee of your choice (12 oz bag)
👉 1 Badass Mom Edition Mug
👉 1 Badass Mom Limited Edition T-Shirt
👉 Expedited Shipping