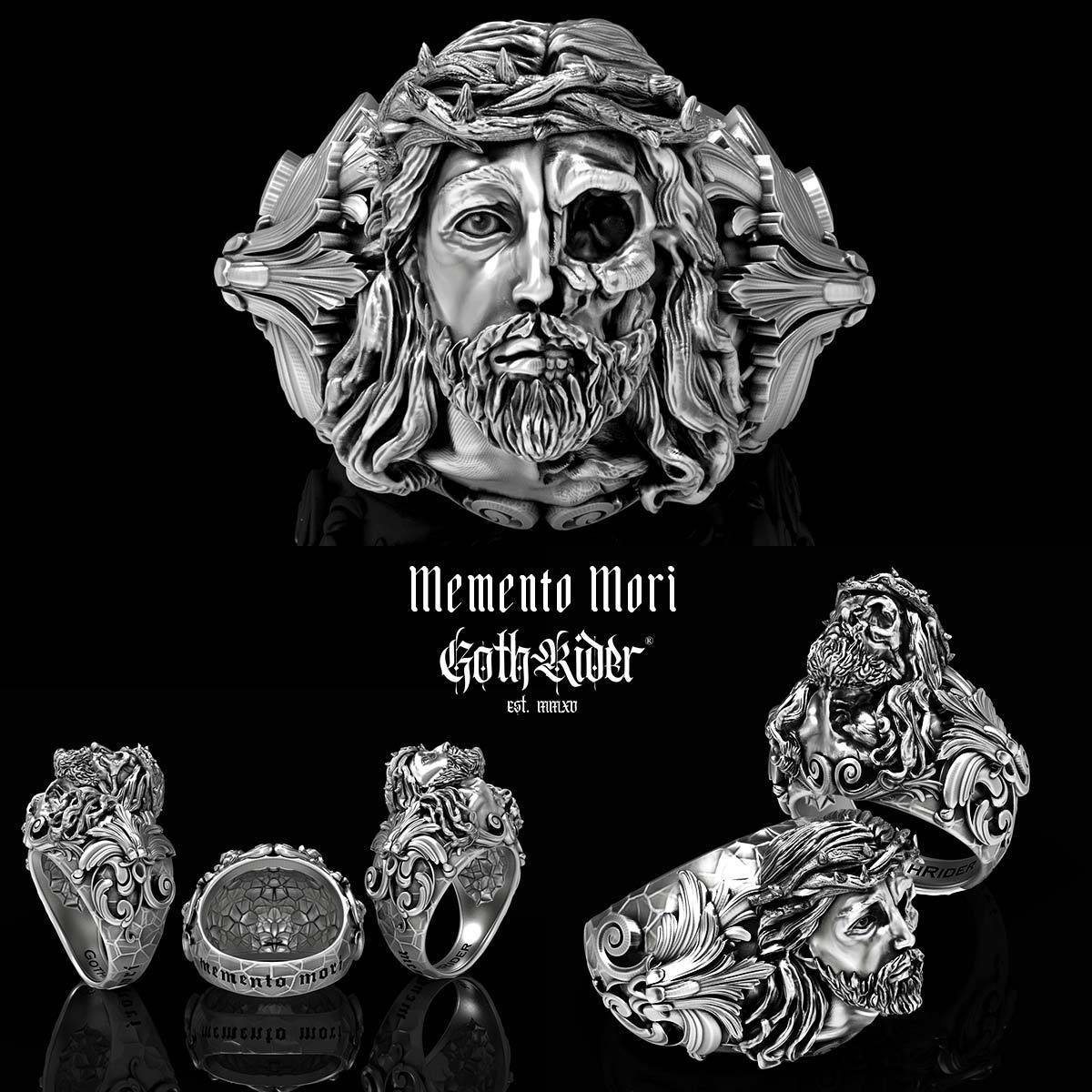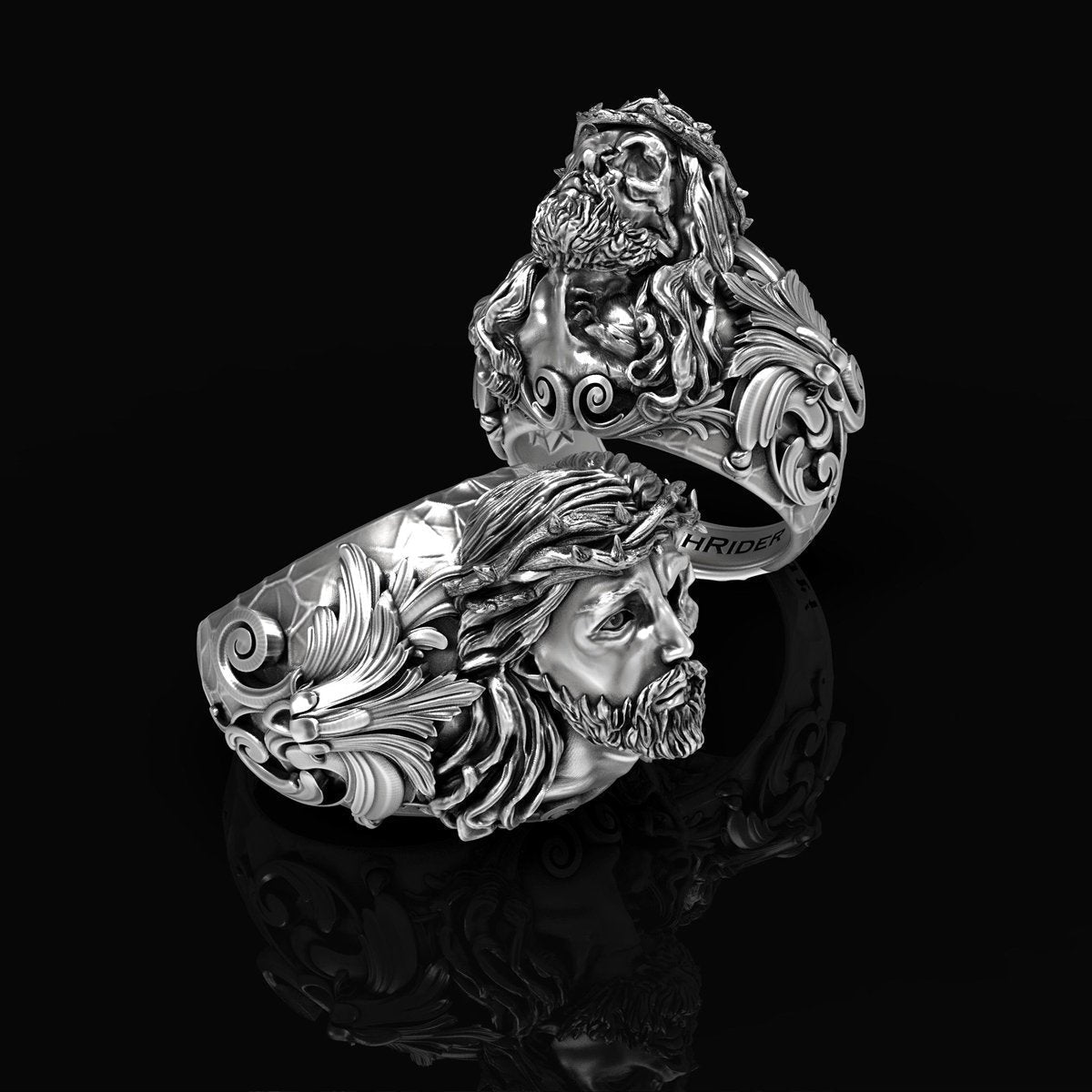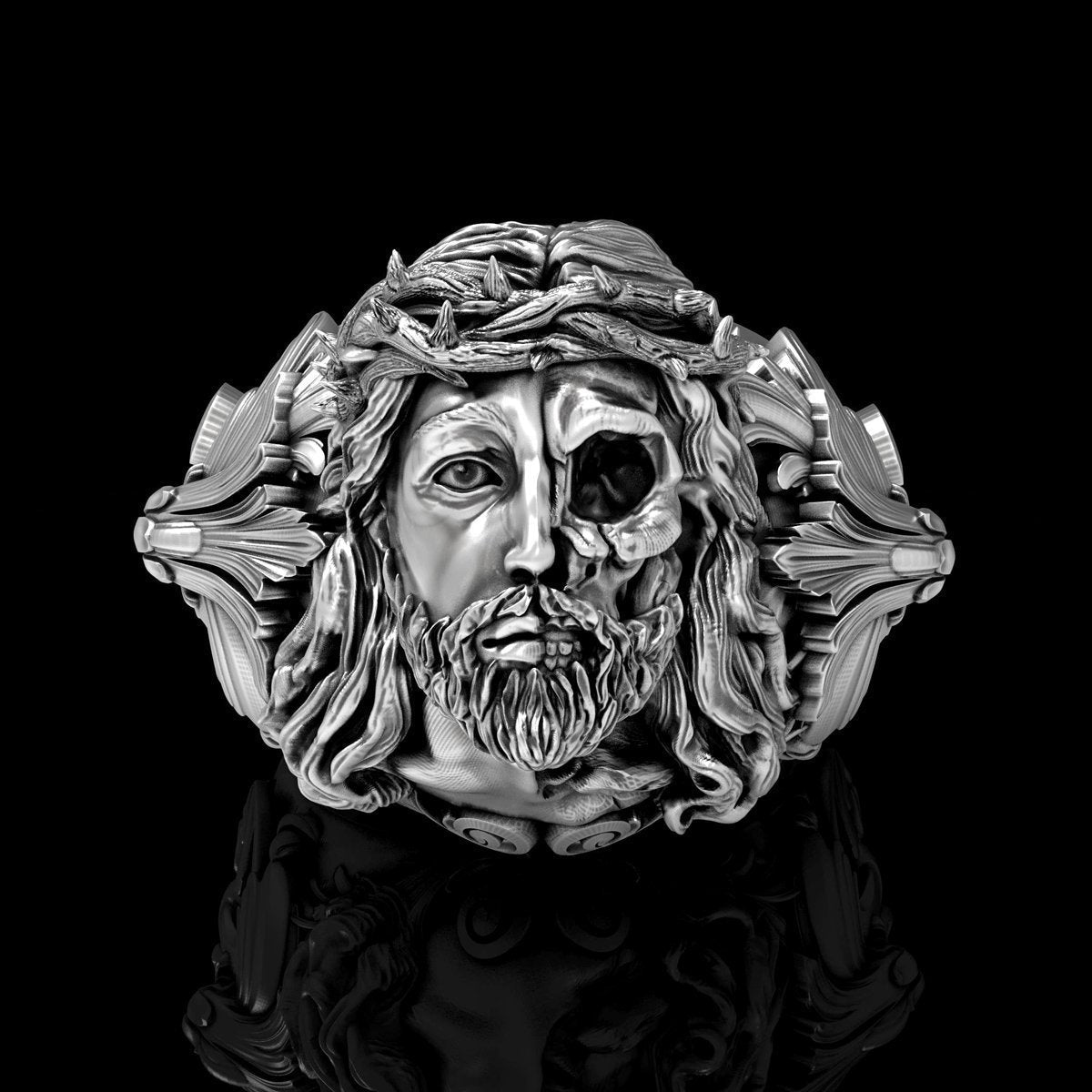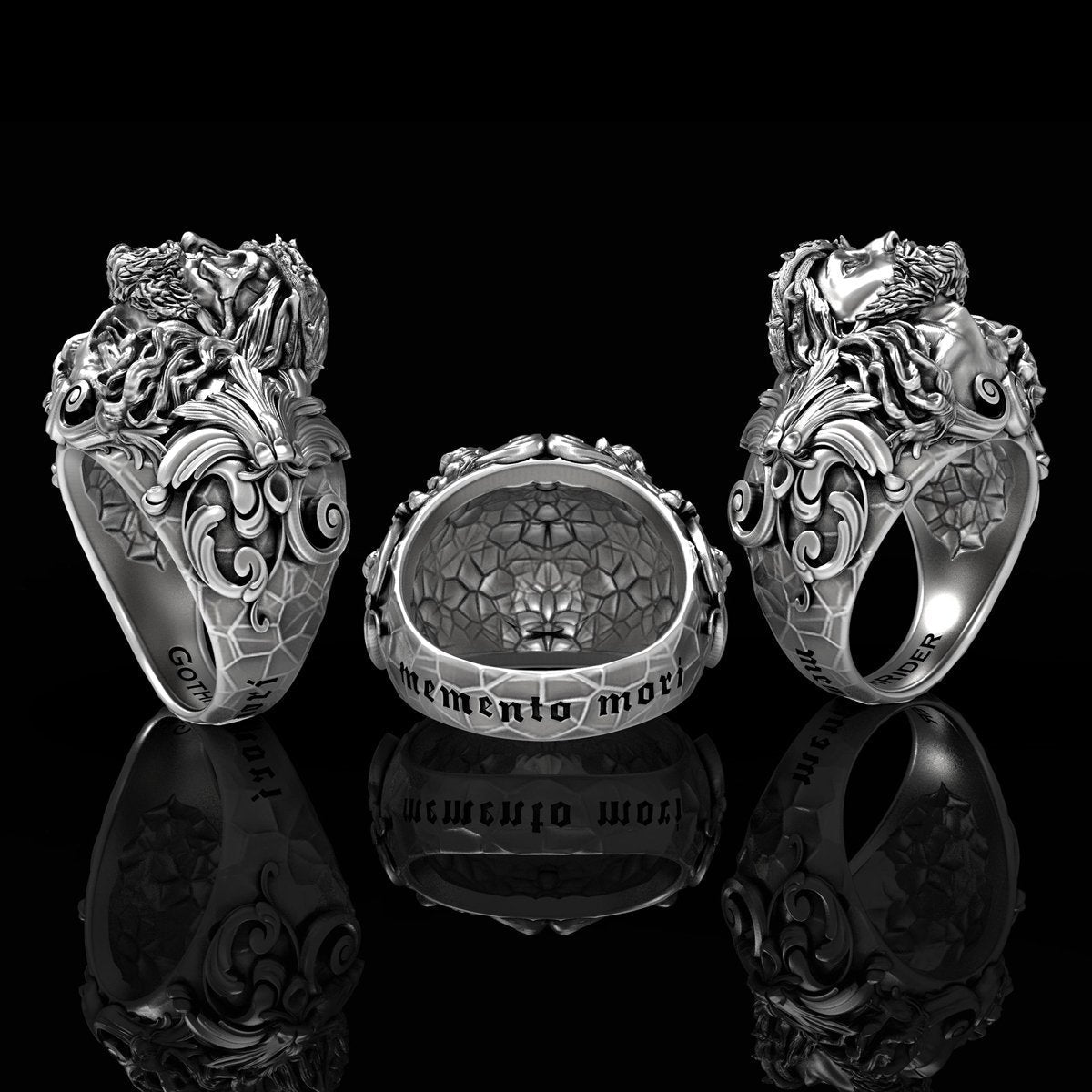 Memento Mori Jesus Skull Ring
---
Beautiful Sterling Silver .925 Memento Mori Jesus Skull Ring
Memento mori (Latin: "remember that you have to die") is the medieval Latin Christian theory and practice of reflection on mortality, especially as a means of considering the vanity of earthly life and the transient nature of all earthly goods and pursuits. It is related to the ars moriendi ("The Art of Dying") and similar Western literature. Memento mori has been an important part of ascetic disciplines as a means of perfecting the character by cultivating detachment and other virtues, and by turning the attention towards the immortality of the soul and the afterlife.
This truly unique and limited design will be hand checked by the jeweler and GothRider before being hand packaged and shipped to your door.
The incredible amount of detail on this ring is the labor of the hardworking craftsmen at GothRider. It's handmade of real Sterling Silver 925 or 14K White Gold by artisan jewelers and thoroughly inspected by GothRider's Head Jeweler before we ship it out. The silver is slightly oxidized to give it its dramatic look. You will definitely get noticed with this beauty made just for you on your finger.
Changes to Orders
Items are handmade-to-order in batches twice a week. Once your item is batched, you can no longer change or cancel your order.
To change your order, contact us at support@gothrider.com
Need your size? Use our free size guide.