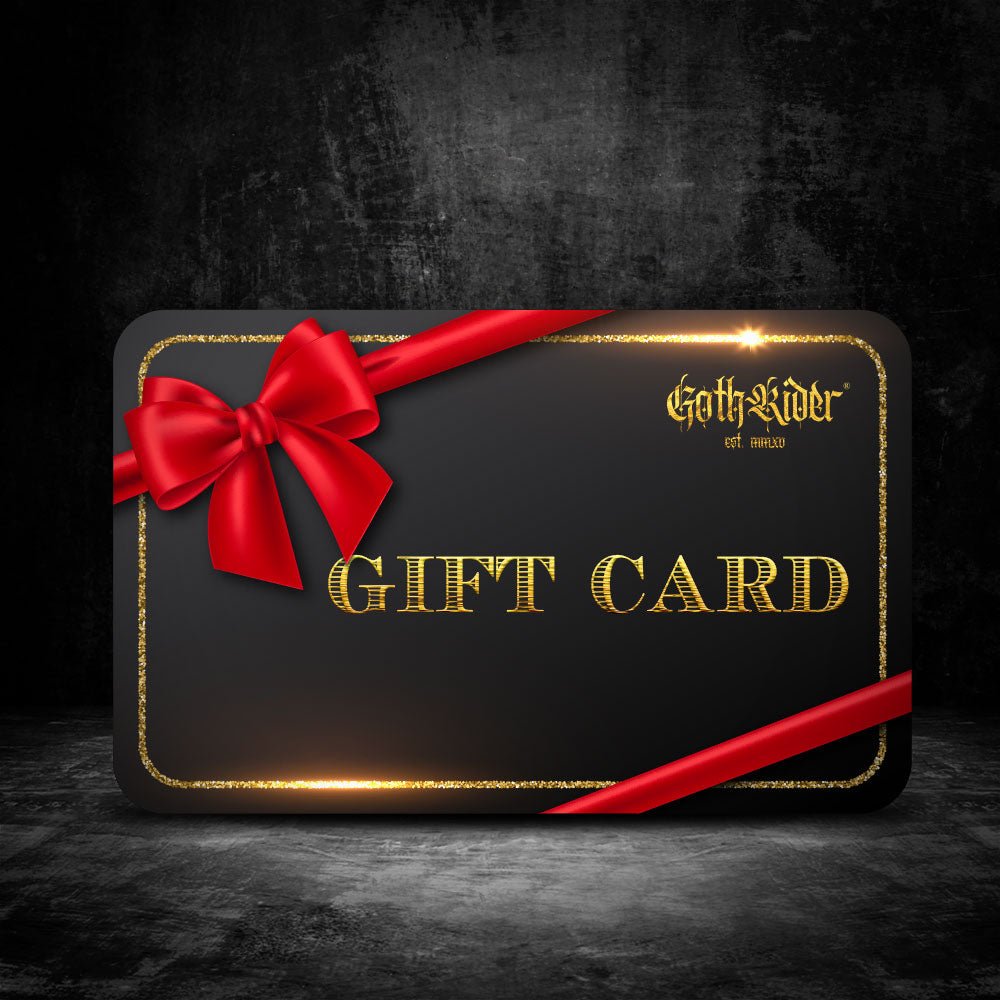 GothRider Gift Card
---
Introducing the GothRider Gift Card: Ignite the Badass Spirit
Searching for the perfect gift for that special someone who exudes unparalleled badassery? Look no further than the GothRider Gift Card. With this powerful token, you're giving them the freedom to choose from an array of alternative fashion, captivating jewelry, and exceptional coffee blends that embody the essence of the GothRider brand.
The GothRider Gift Card unlocks a world where darkness meets rebellion, where individuality reigns supreme. From sleek leather jackets that command attention to handcrafted jewelry that symbolizes strength and confidence, our brand caters to those who dare to be different. Let them explore our collection and select the statement pieces that resonate with their unique style.
But the journey doesn't end there. The GothRider Gift Card also grants access to our exceptional coffee blends, crafted to fuel their rebellious spirit. From the bold and intense flavors of Black Magic to the smooth allure of Midnight Rider, each sip is a reminder that being a badass goes beyond just fashion—it's a way of life.
Redeeming the GothRider Gift Card is simple. They can visit our user-friendly website, browse our captivating collection, and select the items that ignite their inner badass. At the checkout, they can enter the unique code on their gift card, and their chosen items will be on their way, packaged with the utmost care and delivered to their doorstep.
Whether it's a birthday, anniversary, or any occasion that calls for a gift as bold as their personality, the GothRider Gift Card is the ultimate choice. Give them the power to embrace their inner badass, to express their individuality with confidence, and to fuel their rebellious spirit with exceptional fashion and coffee. Let them join the GothRider community, where being badass is not just a label—it's a way of life.