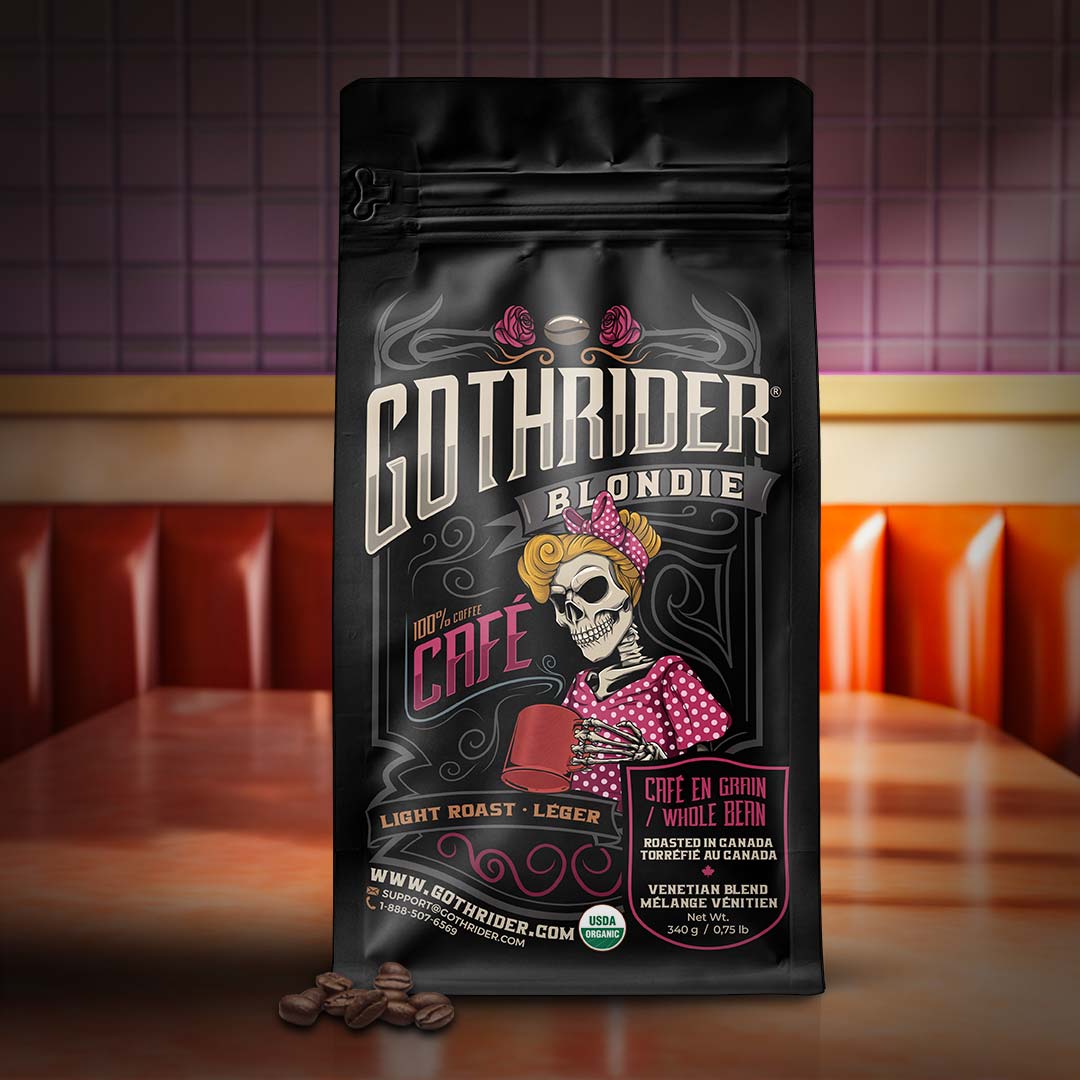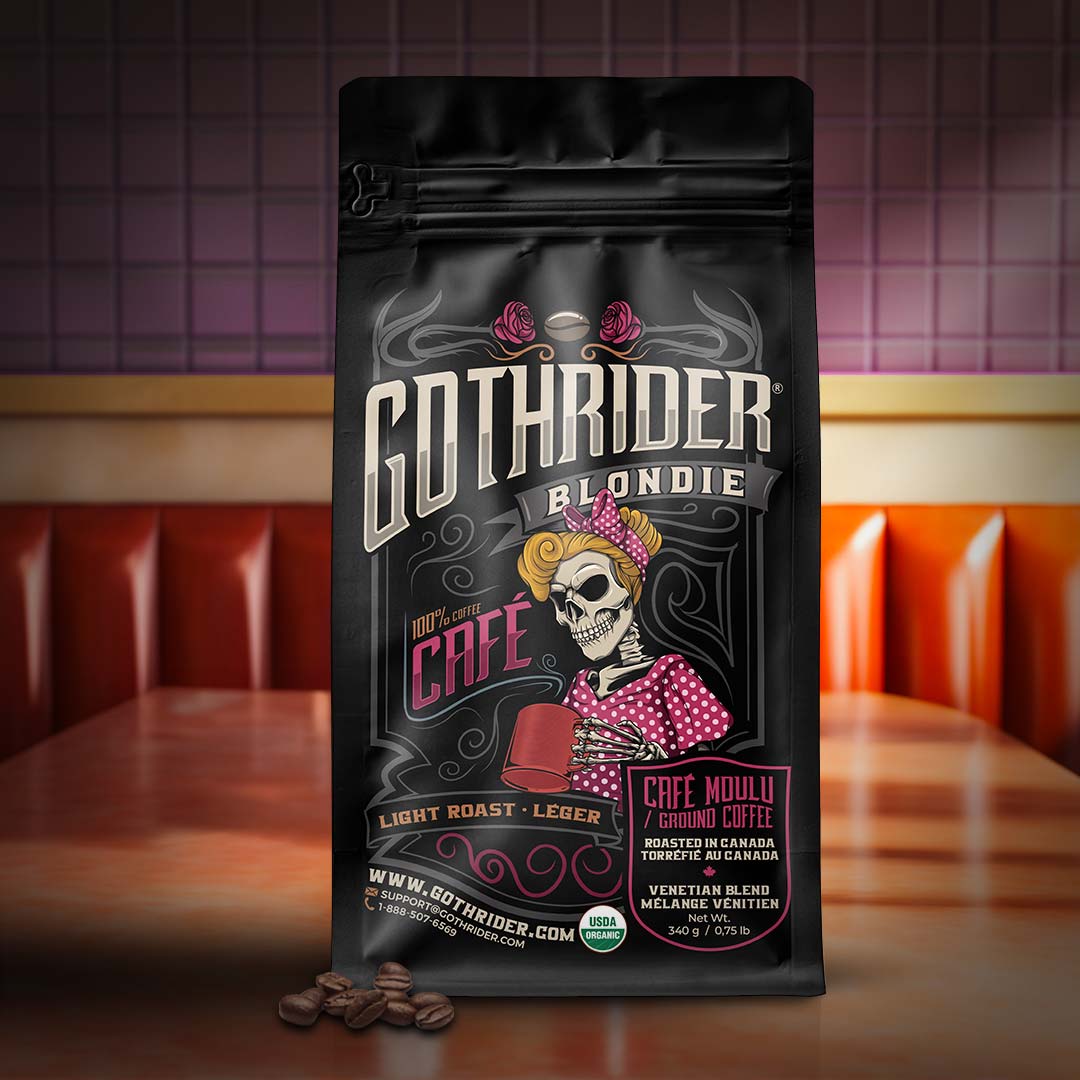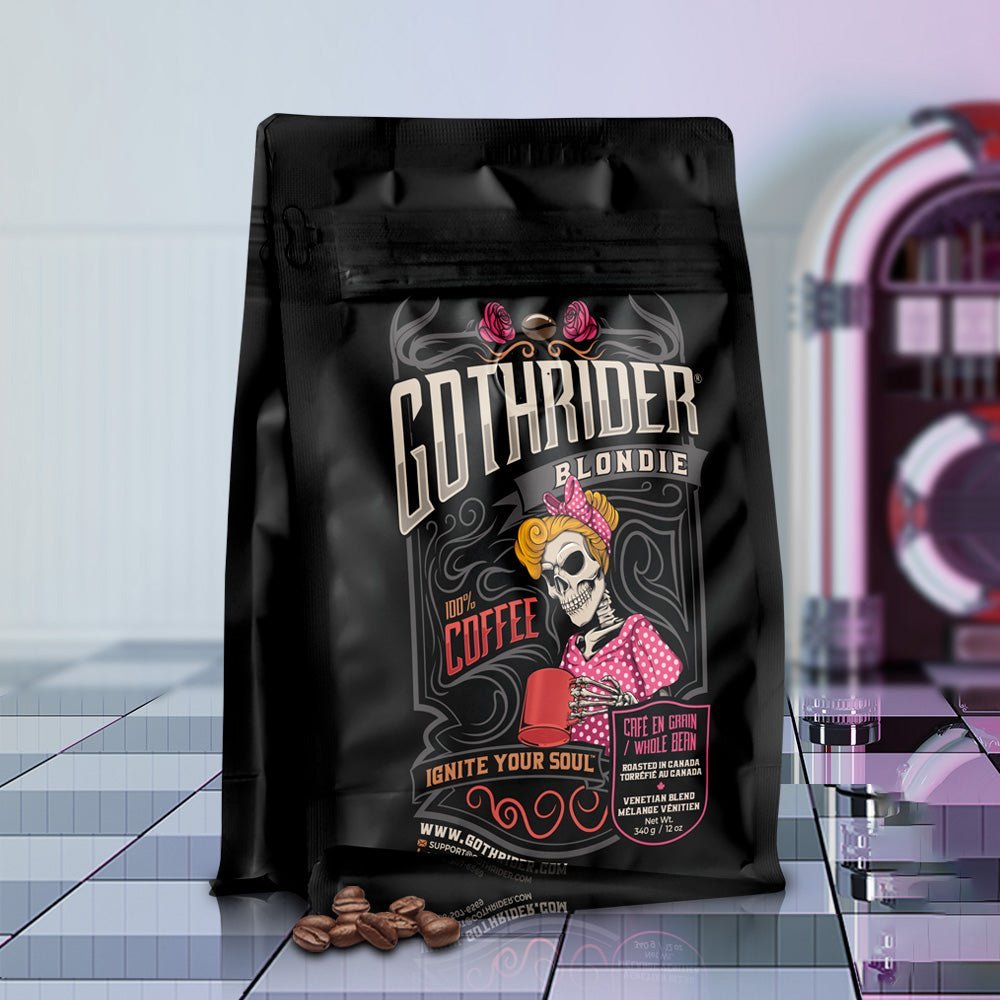 Blondie Coffee

---
GothRider® Blondie™ Coffee is for those who want a one-of-a-kind experience. This Venetian blonde roast blend delivers a unique fruity citrus flavor that will surprise you with the taste of the original coffee bean and that only GothRider® Coffee Company can provide. If you are looking for a coffee with personality and richness, we have the perfect brew for you! Ethically sourced, our beans are grown under a scorching sun that helps them develop the enzymes required to rank amongst the tastiest coffees cultivated at this time. Ignite Your Soul with GothRider® Coffee.
✅ High Quality: Our master roaster ethically sources the best Peruvian & Guatemalan coffee beans.
✅ Certifications: Our coffee is certified Organic by USDA & FairTrade.
✅ Artisanal Roasting: Our coffee is slow-roasted using the traditional Italian method.
✅  Roast: Light (Blonde)
✅ Amazing Taste: Very fruity, nectarine, honey, tangy.
☕ All coffee is roasted to order and is guaranteed to be delivered FRESH!
🇺🇸 We ship all over USA & Canada!
🚚 Orders typically ship within 3-4 days.