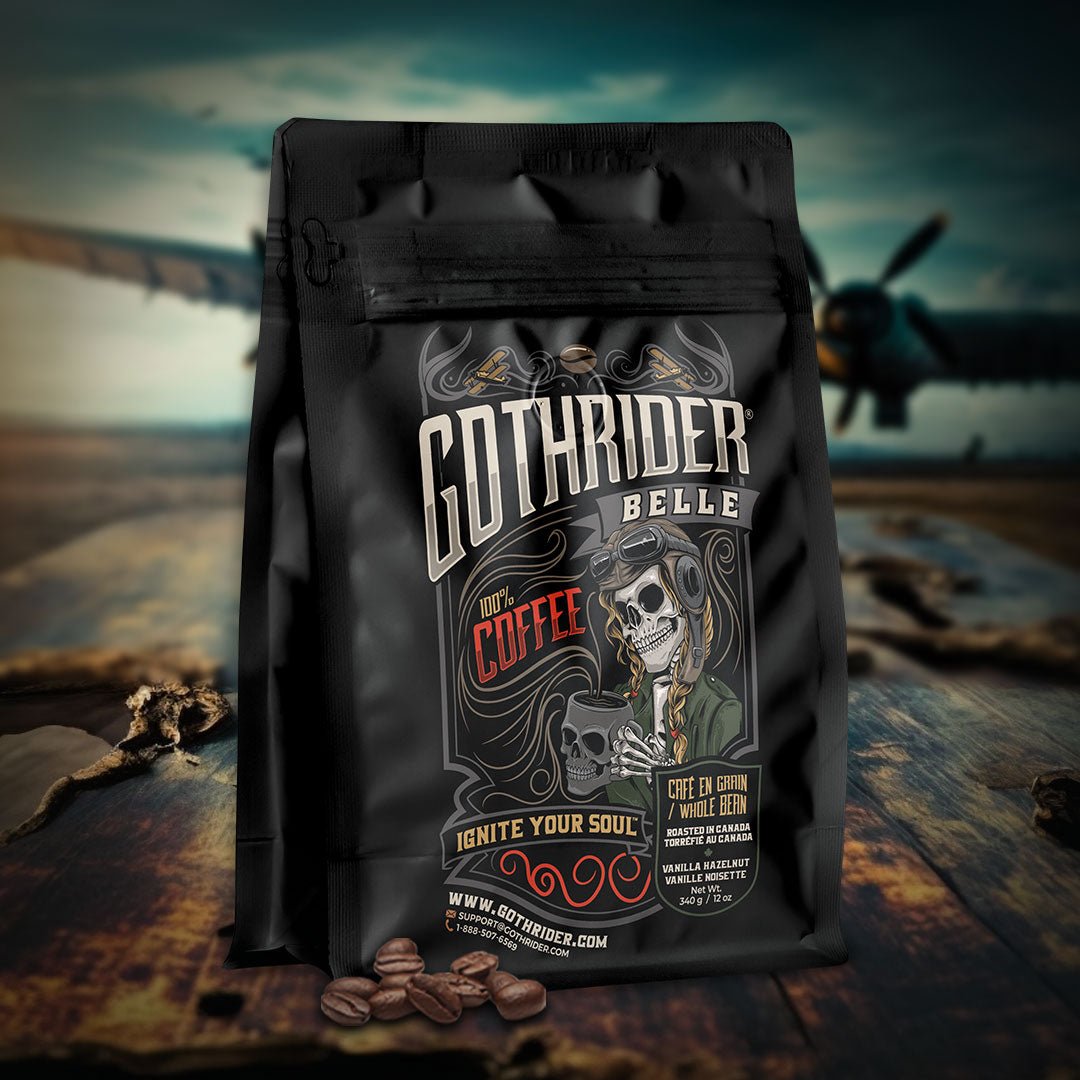 Belle Coffee
---
Wake up to the warm, comforting aroma of our new GothRider® Belle™ Vanilla Hazelnut flavored coffee. Perfect for any time of the year, this rich and creamy blend is sure to satisfy your taste buds. Made with only the finest beans, this flavored coffee is specially crafted to deliver a smooth and satisfying taste with every sip. It is a perfect way to start your morning or to enjoy a warm cup of coffee any time of the day. With its irresistible vanilla and hazelnut flavor, this coffee is sure to become your new favorite. Don't miss out, order your bag of GothRider® Belle™ Vanilla Hazelnut flavored coffee today and experience the ultimate in coffee indulgence.

🍦 Vanilla Hazelnut Flavored Coffee Bag Size: 12 oz (340g)
✅ High Quality: Our master roaster ethically sources the best Brazilian coffee beans.
✅ Artisanal Roasting: Our coffee is slow-roasted using the traditional Italian method.
✅ Amazing Taste: This is a Vanilla Hazelnut Flavored Coffee.
☕ All coffee is roasted to order and is guaranteed to be delivered FRESH!
🚚 Orders typically ship within 3-4 days.
"