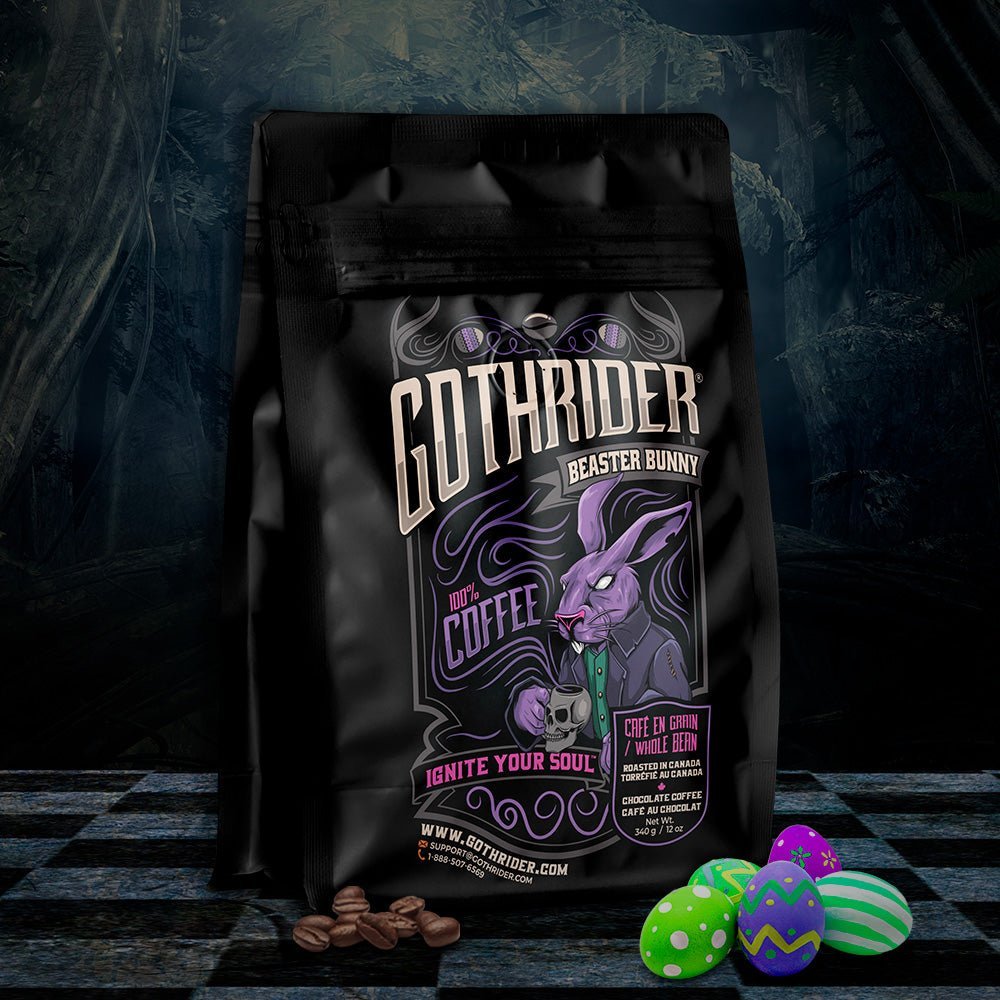 Beaster Bunny Coffee
---
What better way to celebrate Easter than with a cup of coffee? The GothRider® Beaster Bunny Coffee Limited Edition is here and it'll make your morning perfect. This festive roast features a Chocolate flavor that you can't miss out on! Get yourself some today before they run out because these are sure going fast this year.
🍫 Chocolate Flavored Coffee Bag Size: 12 oz (340g)
🚨 The taste of chocolate will come out better with milk
✅ High Quality: Our master roaster ethically sources the best Brazilian coffee beans.
✅ Artisanal Roasting: Our coffee is slow-roasted using the traditional Italian method.
✅ Amazing Taste: This is a Chocolate flavored coffee.
☕ All coffee is roasted to order and is guaranteed to be delivered FRESH!
🚚 Orders typically ship within 3-4 days.